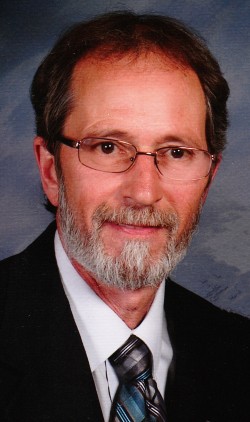 J. David "Scrod" Broderick – 58 – of 6989 Lain Road, Hornell, died unexpectedly early Monday morning (July 2, 2012) at his home, while working in his garden.
Born in Hornell on February 10, 1954, he was the son of James & Dolores (Rouscher) Broderick.
Dave, affectionately known as "Scrod", grew up in Hornell and was a graduate of Hornell High School (class of 1972). 
For nearly 40 years he was employed in the Sales Department of the Hornell Evening Tribune, most recently as a Multi Media Sales Executive.  For about four years in the early 1990's he worked both sales and service for Paul DeLima Coffee. 
Scrod was a true outdoorsman who loved everything about Mother Nature.  He also was an avid hunter (both rifle & archery) and a passionate gardener.  He was an honorary member of the Straight Arrow Hunting Camp.  His happiest times were spent enjoying the outdoors and he especially cherished all activities with his family.  Dave love watching football and golf on television and was an avid Buffalo Bills and Tiger Woods fan.  For many years he was a member of the Hornell Knights of Columbus.He was married on September 8, 1978 to the former Peggy Klann who survives.  Also surviving are one son, Dustin (Brittany) Broderick of Rochester; two daughters, Sarah Broderick of Wilmington, NC and Kalyn (Kaleb Vonberg) Broderick of Hornell; one brother, Thomas (Pat) Broderick of Hornell; three sisters, Debbie (Larry) Petrelli of Webster, Tracey (Kevin) Ashton of Geneva and Pam (Todd) Cummings of Canandaigua; many nieces, nephews and cousins.
This wonderful man was loved by all and will be truly missed!!
The family of J. David "Scrod" Broderick will receive friends on Thursday from 4:00 PM until 7:00 PM at the Dagon Funeral Home, 38 Church St., Hornell, NY, where funeral & committal services will be held at the conclusion of calling hours at 7:00 PM.
Dave's family request that memorial contributions in his name be made to a charity of the donor's choice.