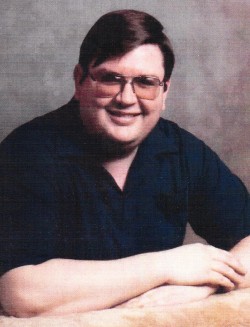 Michael E. Foley – 58 – of Whittier, CA, formerly of Rochester, died Friday (January 4, 2013) following a long illness.
Born in Rochester, NY on August 22, 1954, he was the son of Michael & Alpha "Jean" (Howe) Foley.  His mother, Jean, was a former resident of Arkport.
Mike resided in Rochester until the age of three and has lived in California for the past 55 years.  He was a graduate of Monte Vista High School in Whittier, CA.  He was employed at Allied Signal for about 20 years and has worked as equipment manager for Kee Action Sports for about 15 years. 
In his younger years, Mike was active in Boy Scouts of America.  He enjoyed the sport of paint ball and has won many awards for his efforts in paint ball competitions.  He loved to travel all around the world and liked all kinds of music and enjoyed playing the accordion. Although Mike was not a hunter, enjoyed owning guns and target shooting.  
Mike will be remembered as a true & loyal friend who was always willing to help his family, friends & neighbors with anything that was asked of him.  He will be sadly missed by everyone who had the pleasure of knowing him.
Mike was preceded in death by his grandparents, John & Margaret Foley and Eugene & Irene Howe.
Surviving are his parents, Michael & Jean "Tootie" (Howe) Foley of Whittier, CA; 1 sister, Patricia (Rick) Saavedra of Rota, Mariana Islands; his aunts, Margaret McKinney of Victor, NY, & Carol Foley of Henrietta, NY; his uncles, Fran (Barb) Howe of South Dansville, Randy Howe of Daytona Beach, FL & Ed (Carrie) Howe of Arkport; nieces & nephews.
The family of Michael E. Foley will receive friends on Saturday from 1:00 PM – 2:00 PM at the Dagon Funeral Home, 38 Church St., Hornell, NY where funeral & committal services will be held at the conclusion of calling hours at 2:00 PM with Rev. Steve Jewell officiating.  Burial will be in Heritage Hill Cemetery, Arkport, NY.