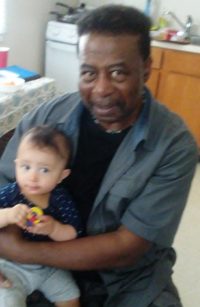 Shelly Haynes, JR – 65 – of 71 Church St. Court, Hornell, died unexpectedly Friday evening (February 16, 2018) at his home.
Born in Hampton, SC on April 23, 1952, he was the son of Shelly & Ruby (Murdock) Haynes.
Shelly grew up in Hampton, SC and throughout the years resided in various locations and had been employed as a construction worker for most of his adult life. He has resided in Hornell for the past 27 years.
He had a passion for health and physical fitness, enjoying exercise while staying in shape. Shelly often enjoyed listening to Classic Rock Music and had many artistic talents, including drawing, painting, and turning ordinary objects into works of art. Shelly Haynes, JR was a great man who valued the time that he spent with his children and provided as much positive influence and love as possible.
Surviving are his 8 children, Demeterious L. Haynes (age 15); Shaun M. Haynes (age 19), Alexis K. Haynes (age 20), Calvin T. Haynes (age 25), Rebecca L. (Haynes) Moore (age 35), Tiesha L. Snyder (age 37), Heather L. Clemons (age 39), Tina M. Haynes (age 45); along with many grandchildren.
At Shelly's request there will be no calling hours. A private Memorial Service will be held at the convenience of the family with Deacon Robert McCormick officiating.
Funeral arrangements are in care of the Dagon Funeral Home, 38 Church St., Hornell, NY.