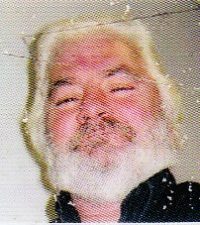 Richard J. "Rick" Detter – 67 – of 480 Maple City Drive, Hornell, NY died unexpectedly on Tuesday (March 20, 2018) at his home.
Born in York, PA on August 23, 1950, he was the son of Richard & Pauline (Bair) Detter.
Rick grew up in Dover, PA and was a graduate of Dover High School. He was a veteran of the US Air Force, serving his country from 1970 – 1974.
Through the years, Rick had been employed in the construction industry and had resided in many locations, including Pennsylvania, Florida and New York. He had resided in Hornell for the past several years.
In addition to his parents, Rick was preceded in death by two brothers, Bruce Detter & James Detter.
Surviving are four daughters, Rayna Wilson, Deanna Detter, Wende Kohlinberg and Monica Detter; two brothers Charles Miller & Thomas Detter; three sisters, Roxine Detter, June Black and Sandra Yingling.
There will be no calling hours. Private services will be held at the convenience of the family.
Funeral arrangements are in care of the Dagon Funeral Home, 38 Church St., Hornell, NY.