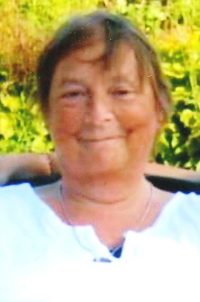 Barbara A. "Barb" Niver – 64 – 51 Wood St., Hornell, passed away peacefully Thursday morning (October 11, 2018) at her home.
Born in Hornell on August 25, 1954, she was the daughter of Elmer & Veronica (Carey) Stocum.
Barb grew up in Hornell and was a graduate of Hornell High School (class of 1972). In 1973 she graduated from the Hornell BOCES Nursing Program with an Associate's Degree in Nursing.
She was employed as a Licensed Practical Nurse (LPN) at Noyes Memorial Hospital in Dansville from 1974 – 1976. For several years, Barb served as an LPN at St. James Mercy Hospital, primarily in the Pediatrics department. While working at St. James Mercy Hospital, she also was employed as a Steuben County Home Health Care Visiting Nurse, helping families throughout the area.
Growing up Catholic, Barb had been a communicant of St. Ignatius Loyola Church. She enjoyed knitting & crocheting and loved making beautiful baby blankets & Afghans and donating them to the St. James Mercy Hospital Pediatrics Unit. Throughout the years, she enjoyed spending summers at the Stocum family cottage at Keuka Lake. Barb's favorite pastime, however, was simply being a "Full Time Grandma".
In addition to her parents, Barb was preceded in death by her son, Jeremy R. Niver who died September 10, 1996.
Surviving are 2 daughters, Tanarra (Ryan Davis) McDermott of Hornell and Jolene (Alan) Schlick of Hornell; 1 brother, Richard (Kimberly) Stocum of Canisteo; 1 sister, Eileen Stocum of Cameron Mills; her former husband & best friend, Raymond Niver of Canisteo; 4 grandchildren, Collin (Sarah) Ross of Hammondsport, Courtney (Peter) Flynn of Ionia, MI, Brendan McDermott of Hornell and DezaRay Burley of Hornell; 1 great-grandson, Wyatt Flynn; several nieces & nephews.
The family of Barbara A. "Barb" Niver will receive friends on Monday from 3:00 PM – 6:00 PM at the Dagon Funeral Home, 38 Church St., Hornell, NY. A Memorial Service will be held at the conclusion of calling hours at 6:00 PM with Deacon Robert McCormick officiating. Final interment will be in St. Mary's Cemetery.
Barb's family request that in lieu of flowers, memorial contributions in her name be made to American Diabetes Association, PO Box 13067, Alexandria, VA 22312 or to the American Heart Association, PO Box 3049, Syracuse, NY 13220. Memorial forms will be available at the Dagon Funeral Home.