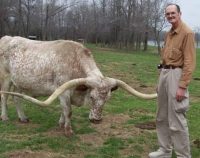 Richard A. Schimpff – 73 – of 6 Sawyer St., Hornell, died unexpectedly Wednesday morning (March 4, 2020) at his home.
Born in Trenton, NJ on April 15, 1946, he was the son of Leonard & Geneva (Phillips) Schimpff.
Richard lived in New Jersey in his younger years and for about 5 years resided in Texas, returning to New Jersey where he graduated from high school.  He later attended college where he majored in computer technology.  He was a veteran of the US Army.
Throughout the years, Richard resided in several locations, including New Jersey, Troy, PA, Canandaigua, NY, Batavia, NY, Canaseraga and has resided in Hornell for the past 25 years.  While in New Jersey, he was employed as a security guard and while living in Canandaigua and Batavia he served as a sales representative for Kirby Vacuum.  While in Canaseraga, he founded R&K Computer Service, servicing & repairing computers.
A self-proclaimed "computer geek", Richard enjoyed traveling to computer shows throughout New York State.  He served as a volunteer fireman for the Village of Canaseraga and later for the Village of North Hornell.  In his younger years he enjoyed fishing.
Richard was preceded in death by his first wife, Anne; his granddaughter, Maraya Lebron.
Surviving are his former wife, Kathy; 1 son, Anthony "Tony" (Adriana Abdullah) Schimpff of Rochester; 1 daughter, Sarah (Shawn) Holloman of Atlanta, GA; 1 sister, Sue Schimpff of Brockport; 6 grandchildren, Amari Schimpff, Jayden Holloman, Brooklyn Holloman, Bryson Holloman, Mylah Holloman and Sianne Holloman; 2 nieces, Melissa (George) Grana and Bellinda (Dustin) King.
At Richard's request there will be no calling hours.  Private services will be held at the convenience of the family with final interment at the Bath National Cemetery, Bath, NY.
Funeral arrangements are in care of the Dagon Funeral Home, 38 Church St., Hornell, NY.