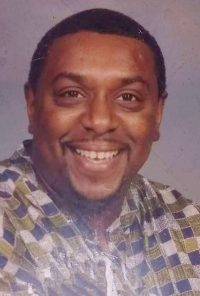 Preston Smith – 59 – of 115 Elm St., Hornell, died unexpectedly on Saturday (February 27, 2021) at his home.
Born in New York City on June 2, 1961, he was the son of Calvin & Thomasina (Swain) Smith SR.
Preston grew up in New York City and was a graduate of Gompers High School (class of 1979).  He was a 7 year Veteran of the US Army, serving his country in many locations, including Germany & Korea.
Following his honorable discharge from the US Army, Preston returned to New York City and was employed as a Tele-Communications Installing Technician.  He had resided in the Hornell area for the past five years and was employed in the housekeeping and maintenance department at Elderwood Nursing Facility.
Being from New York City, Preston enjoyed rooting for the New York Yankees, New York Mets and the New York Knicks.
He was preceded in death by his wife, Winifred Lane Smith; his father, Calvin Smith Sr; and his sister, Annette Marie Smith-Wilson.
Surviving are his mother, Thomasina Smith-Carter of NYC; 2 brothers, Calvin Smith of NYC and Eric Pierce of Brooklyn, NY; several cousins, nieces & nephews.
There will be no prior calling hours.  Private services will be held at the convenience of the family.
Funeral arrangements are in care of the Dagon Funeral Home, 38 Church St., Hornell, NY.
Memorial contributions in his name may be made to the Bath VA Hospital Activities Fund, 76 Veterans Ave., Bath, NY 14810.