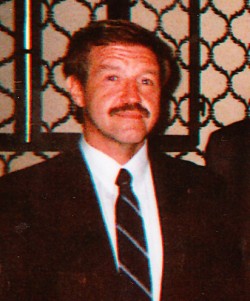 Harold R. "Bob" Lieb, JR – 57 – of 13 Cottage Ave., Hornell, died unexpectedly Thursday morning (May 3, 2012) at his home.
Born in Hornell on May 14, 1954, he was the son of Harold & Jean (O'Connor) Lieb.
Bob grew up in Hornell and was a graduate of Hornell High School (class of 1972).  He attended Alfred State College and was a graduate of Corning Community College where he received his Bachelor of Science Degree in Civil Engineering Technology. 
He resided in Alaska (Juno, Valdez & Fairbanks) for many years where he was employed by the State of Alaska.  He also resided in Penn Yan for several years.  After returning to Hornell about 15 years ago, Bob worked for the New York State Department of Transportation as an engineer in the Bridge Department.  He moved to Florida for about 1 ½ years and, again, returned to Hornell about 3 ½ years ago.
Bob had been a member of the Hornell Elks Lodge and the Hornell Association.  In his younger years, he was regarded as one of the best pool players (billiards) in the area.  While in college, he won the National Pocket Billiards Championship.  Bob was a faithful member of the Hornell YMCA, enjoyed playing basketball and also enjoyed jogging.  He also loved rooting for the New York Yankees, Cleveland Browns and the Boston Celtics.
In addition to his parents, Bob was preceded in death by his former wife, Susan Graham.
Surviving are his son, Robert Thomas Lieb of Myrtle Beach, SC; 2 sisters, Barbara (Alexander) Kowtun of Hornell and Margie (John) Frungillo of Hornell; 2 brothers, James (Mary) Lieb of Albany and John (Elizabeth) Lieb of Hornell; several aunts, uncles, cousins, nieces & nephews.
At Bob's request there will be no prior calling hours.  A Memorial Service will be held at 1:00 PM on Friday, June 8, 2012 at the Dagon Funeral Home, 38 Church St., Hornell,NY with Deacon Robert McCormick officiating.
Bob's family request that memorial contributions in his name be made to the Hornell YMCA,18 Center St., Hornell, NY 14843.