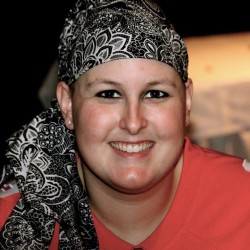 Jillian Dagon Andolina, age 26 of 24 Meadowbrook, Arkport, died Saturday evening (May 11, 2013) at Strong Memorial Hospital in Rochester, following a courageous 2 ½ year battle with Leukemia.
Born in Hornell on January 17, 1987, she was the daughter of Dr. Richard and Molly (Dagon) Andolina.
Jill grew up in Arkport and was a graduate of Arkport Central School, Class of 2005.  She attended SUNY at Alfred, graduating with an associate's degree in 2007.  In 2009, she received a Bachelor's Degree in Psychology from SUNY at Geneseo.  Jill's plan to obtain her Master's Degree was interrupted when she was diagnosed with leukemia on November 12, 2010.
Jill was a member of Our Lady of the Valley Parish and a communicant of St. Ann's Church.  She was also a member of the Hornell Association and the Arkport American Legion Post 1248 Auxiliary.  A self-proclaimed "Country Concert Queen" she enjoyed attending her favorite country music concerts with her numerous friends.  Jill was a dedicated fan of The Ohio State University football team, attending numerous games over the years.  She was such a fan that she named her dog Buckeye.  A lover of the outdoors, she always looked forward to her family's annual summer fishing trip to Canada.  Jill was a frequent visitor and volunteer at the Hornell Humane Society and very active in Relay for Life.
Jill will forever be remembered for her brave and fearless fight against cancer.  Throughout her treatment, she inspired family, friends, and the loving medical community with her ability to keep a smile on her face while fighting this dreaded disease.  She never complained, even while facing the numerous effects associated with aggressive chemotherapy and two bone marrow transplants.  Jill continually showed courage in the face of adversity, found humor when tears should have prevailed, and an ability to comfort her family and friends when she herself deserved comfort.  Right up to the very end, Jill taught everyone the true meaning of being tough.  On April 13, 2013 she posted in Facebook the following:  "I love all of you so much!  And it can't go unseen on how much I cherish and appreciate all the support from family, friends, and the community."  Those who knew Jill realize that a kinder or more appreciative person never touched their lives.  She truly will be missed.
Jill was preceded in death by her paternal grandmother, Elsie Andolina, and her maternal grandfather, James Dagon.
In addition to her parents, Jill is survived by her three loving and protective brothers, Dr. Richard Andolina, Jr. of Buffalo, Dr. Nicholas Andolina of Alexandria, VA, and Mitchell Andolina of Arkport; her paternal grandfather, Frank Andolina of Wellsville; her maternal grandmother, Marieka Dagon of North Hornell; numerous aunts, uncles and cousins.
Jill's family will receive friends on Wednesday from 2:00 PM until 7:00 PM at the Dagon Funeral Home, 38 Church St., Hornell, NY.  A Mass of Christian Burial will be celebrated at 11:00 AM on Thursday at St. Ann's Church with burial in St. Mary's Cemetery.
Memorial contributions in her name may be made to the Jillian Andolina Scholarship Fund at Arkport Central School, East Ave., Arkport, NY 14807; the Hornell Humane Society, 7649 Industrial Park Road, Hornell, NY 14843 or the Bone Marrow Transplant Unit, C/O Mike Ellis, Strong Memorial Hospital, 601 Elmwood Ave., Box 650, Rochester, NY 14642.  Memorial forms will be available at the Dagon Funeral Home.
As special consideration to Jill, please consider joining the bone marrow registry to give the hope of life to those affected by blood cancers.  For more information, please visit www.marrow.org