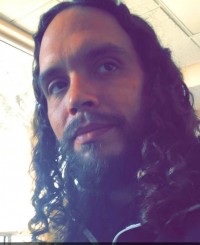 Matthew Paul Blake – 32 – of Laredo, Texas went to be with the Lord on June 7, 2016.
He is survived by his wife, Erica Blake; children, Caleb Blake, Nathan Blake, & Jenasis Blake; his parents, Bruce Blake and Anna Blake; and three sisters, Jennifer Blake, Lori Lapham, and Amy Blake.
Matthew graduated from Alexander High School in Laredo, TX and went on to get his LVN.  Though his love of football was great, his love of family and people were greater.  Matthew loved making people smile and assuring that everyone was taken care of.  He did all of this on a steady diet of Totinos pizza and Twizzlers.
A Memorial Service for Matthew Paul Blake will be held Saturday, June 18th from 3:00 PM – 5:00 PM at the Fresh Start Church, 1099 Route 21 (West Main St.) in Hornell with Reverend Matthew Sassano, Jr. officiating.
Funeral arrangements are in care of the Dagon Funeral Home, 38 Church St., Hornell, NY.