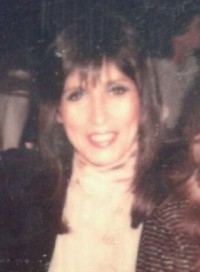 Maria Fucci Ormsby – 69 – of Brick Township, NJ, formerly of Hornell died Sunday (February 5, 2017) at Ocean Medical Center in Brick Township following a long illness.
Born in Hornell on February 16, 1947, she was the daughter of Anthony & Mary (Caruso) Fucci.
Maria grew up in Hornell and was a graduate of St. Ann's School. She later graduated from Hornell High School (class of 1965). While living in Hornell, she was a communicant of
St. Ann's Church.
Following her high school graduation, Maria moved to New Jersey where she attended Wilfred Academy in Newark, NY where she obtained her beautician / hairdresser license. For over 25 years she was employed as a receptionist at American Van Equipment in Lakewood, NY.
For many years, Maria was an extremely active member of The Church of the Visitation where she helped out in all aspects of the church such as fundraising and the day to day operation of the church.
Maria had an extreme love of cooking & baking and was known to be a "very active shopper". She also had a deep love of music and especially enjoyed listening to classical music.
In addition to her parents, she was preceded in death by her sister, Clara Fucci who died at the age of three; her brother, Mike Fucci who died in 2012.
Surviving are 2 daughters, Tina Ormsby of Toms River, NJ and Bernadette Ormsby of Georgia; her grandchildren, Brandon Ellis, Maria hunter and Anthony Ellis; 1 great-granddaughter, Rozalin Schuler; 1 brother, Lenny (Diane) Fucci of Hornell; 2 sisters, Amelia Dempsey of Hamburg, NY and Marjorie (Jim) blowers of Swain; her sister-in-law, Linda Fucci of Hornell; several nieces, nephews & cousins.
Friends are invited to attend a Memorial Mass on Monday (February 13, 2017) at 10:00 AM at St. Ann's Church. Final interment will be in St. Ann's Cemetery.
Funeral arrangements are in care of the Dagon Funeral Home, 38 Church St., Hornell, NY.
Maria's family request that in lieu of flowers, memorial contributions in her name be made to St. Ann's Academy, PO Box 446, Hornell, NY 14843.  Click here to print a memorial form.