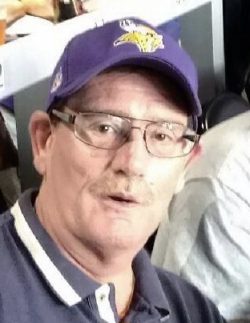 Becker, MN / Hornell, NY
Kevin M. Gaffney, 64, of Becker, Minnesota passed away Thursday afternoon (November 2, 2023) following a brief illness.
Born in Niskayuna, NY on October 7, 1959, he was the son of Robert and Patricia (Mullen) Gaffney.
Kevin spent the majority of his childhood in Oneonta NY before moving to Hornell NY in 1972. He was a graduate of Hornell High School (Class of 1977). Kevin then went on to graduate from SUNY Fredonia (Class of 1981). He was a competitive athlete playing soccer, basketball and track & field where he was a long, triple and high jumper at HHS. Kevin continued his love of track and field at SUNY Fredonia.
After graduating college, Kevin started his long career in the business world beginning in Sales, then starting his own business, and moving onto the role of Facilities Director for several different school districts, colleges and universities.
In the words of his father, "he marched to his own drummer." Kevin was bigger than life with the tall tales to match. He was quick with a joke, laugh or a touch of kindness for everyone. He never lost his love of sports, including being a long suffering Minnesota Vikings fan. He loved his parents, siblings, children and his Minnesota family very much.
In addition to his parents, Kevin is survived by his three children, Kaitlin, Aubrey and Cassie Gaffney; siblings Kathleen (Michael) McDaniels, Thomas (Kathy) Gaffney, Sharon (John) Tallman, Sean (Michele) Gaffney; 13 nieces and nephews; the love of his life Barb Knutson and her children Chantel, Cassie, & Chrissie; grandchildren Courtney, Cody and Cheyenne; and many friends.
A Celebration of Life will be held on Friday, November 10, 2023 at The Main Place, 251 Main Street, Hornell NY from 2:00 PM – 4:00 PM. Please join the family as we share our memories of Kevin.
Local arrangements are in care of the Dagon Funeral Home, 38 Church Street, Hornell, NY.
Kevin's family requests that memorial contributions in his name be made to the Hornell Alumni Association, PO Box 135, Hornell NY 14843.
To leave an online condolence or share a memory, please visit www.dagonfuneralhome.com.