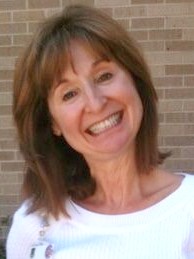 Helene M. House – 66 – Of Salt Lake City, UT, formerly of Hornell, died Sunday, April 26th, 2020, in Salt Lake City, UT, surrounded by her family following a courageous struggle with Frontal Lobe Dementia.
Born in Meadville, PA on December 2, 1953, she was the daughter of Henry & Lena (Feleppa) Turek.
Helene grew up in Hornell and attended St. Ann's School.  She later graduated from Hornell High School (class of 1971).  For 30 years, she was employed as a member of the Federal Civil Service, working with the United States Air Force.  While with the Federal Civil Service, Helene received numerous awards for Outstanding Performance in the secretarial & administration fields.
Raising her children while a member of the Federal Civil Service, Helene lived & traveled throughout the United States and around the world.  Throughout her lifetime, she enjoyed traveling, hiking and had a deep love of animals, especially her many dogs & cats.
She was preceded in death by her parents, Henry & Lena Turek.
Surviving are her children, Jeff (Vera) House of San Antonio, TX and Katie (Sam) Schindler of San Antonio, TX; 3 sisters, Patricia (Bob) Murray, Alberta Janousek and Theresa Turek; 2 brothers, Luke (Susan) Turek and Steve (Janean) Turek; her grandchildren, Mia House, Mateus House, Masen House and Travis Schindler; along with several nieces & nephews.  Helene also held a special place in her heart for her former husband, Donald House, as well as her mother-in-law, MaryAnn Leon; her in-laws, Ron House, John House and Kathy House Wright.
At Helen's request there will be no calling hours.  A private "Celebration of Life" will be held at the convenience of the family.
Local arrangements are in care of the Dagon Funeral Home, 38 Church St., Hornell, NY. 
Helene's family request that in lieu of flowers, memorial contributions in her name be made to the Alzheimer's  Association, 435 East Henrietta Road, Rochester, NY  14620.