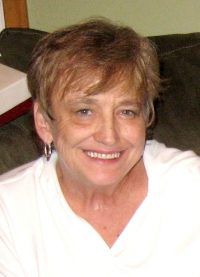 Nancy Jane Drake – 70 – of Hornell, NY, passed away on Friday, April 17, 2020 at Hornell Gardens Nursing Home, due to complications from COVID-19.
Nancy was born in Arkport, NY on August 8, 1949, the daughter of  Franklin and Joy (Wilson) Haynes. She attended school and graduated from Arkport Central High School. She later in life went on to attend college at Alfred State College, for computer and office management training.
Soon after high school Nancy married Paul Fisk and was later married to Richard "Doug" Drake (deceased).  She lived most of her life in the Hornell area except for a few years when she lived in Buffalo, NY after attending college. She worked for many years as a waitress and bartender in local Hornell area establishments such as the Big Elms, Sunset Inn, Muhleisen's and Lucy's Tavern.
Nancy was an avid fisherwoman and loved being outdoors and around a good campfire. She was quick to laugh and was known for her fun-loving personality and for her feistiness in her later years.
She was preceded in death by her parents, Franklin and Joy Haynes.
Nancy is survived by daughter Kimberly Fisk (Larry Humphreys) of Tampa, FL, son Jody and Jennifer (Cook) Fisk of Honeoye, NY, daughter Corianne Covert (Freeman Covert) of Folsom, CA, and her grandchildren Michael, Glen, Autumn, Melinda, Kyla and Hunter. Nancy also has two surviving brothers Bill (Janice) Haynes and Alan Haynes.
Due to the Caronavirus Pandemic, there will be no calling hours.  A private graveside service will be held at the convenience of the family at Heritage Hill Cemetery with Deacon Robert McCormick officiating.
The Graveside Service for Nancy Drake will be streamed via Facebook Live and can be viewed on the Dagon Funeral Home Facebook  page on Saturday at 1:00 PM by visiting www.facebook.com/dagonfuneralhome.  The video will remain available for viewing on our Facebook page for 30 days.  
Funeral arrangements are in care of the Dagon Funeral Home, 38 Church St., Hornell, NY.