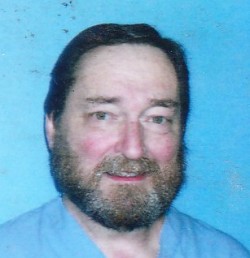 Dr. Joseph P. McCormick – 65 – of 72 Maple St., Hornell, died early Sunday morning (May 20, 2012) at St. James Mercy Hospital, following a long illness.
Born in Hornell on November 30, 1946, he was the son of Charles & Catherine (Bulock) McCormick.
Joe grew up in Hornell and was a graduate of St. Ann's School.  He later spent four years attending St. Andrews Roman Catholic Seminary in Rochester, NY. 
He was a 1969 graduate of Alfred University where he earned his BA Degree in biology.  He later studied physics at Rensselaer Polytechnic Institute in Troy, NY.  Dr. McCormick graduated from George Washington University School of Medicine in Washington, DC.  Following his graduation from medical school, he completed his surgical residency at George Washington University Medical Center.In 1979, Dr. Joe returned to Hornell and began his practice in General, Thoracic & Vascular Surgery.  For the next 33 years he diligently served the Hornell community in his private surgical practice.  For many years, he donated his time serving as a team physician for the Hornell Red Raider Football Team.
Dr. McCormick was a member of the Medical Society of the State of New York and was a member & delegate of the Steuben County Medical Society.  He was also a Fellow of the American College of Surgeons & Diplomat American Board of Surgery .  He also served as an Honorary Professor at Strong Memorial Hospital in Rochester, NY.  
Joe was a member of Our Lady of the Valley Parish and a communicant of St. Ann's Church.  He had served on the St. Ann's School board and had been a member of the YMCA Board of Directors and was the founding member of the St. James Hospital Ethics Committee.  Dr. McCormick was also a member of the Hornell Knights of Columbus and Hornell Elks Lodge.  He was an avid fan of the Indianapolis Colts Football Team and enjoyed watching NASCAR on TV and throughout the years attended many races.
He was married on February 1, 1969 to the former Pat Dunshie who survives.  Also surviving are 2 daughters, Dr. Shannon (Charles) Hach of Pittsburgh, PA and Morgan McCormick, Psy.D. of Ithaca, NY; 3 brothers, Charles (Linda) McCormick of Canisteo, Deacon Robert (Rose) McCormick of Hornell and John (Martha) McCormick of Hornell; 2 grandchildren, Cyrus Hach and Celia Hach; several nieces & nephews.
The family of Dr. Joseph P McCormick will receive friends on Tuesday from 2 – 4 PM    and    7 – 9 PM at the Dagon Funeral Home, 38 Church St., Hornell, NY.  A Memorial Mass will be celebrated on Wednesday at 11:00 AM at St. Ann's Church. 
Dr. McCormick's family request that in lieu of flowers, memorial contributions in his name be made to the Hornell YMCA Pool Fund, 18 Center St., Hornell, NY 14843.  Memorial forms will be available at the Dagon Funeral Home.