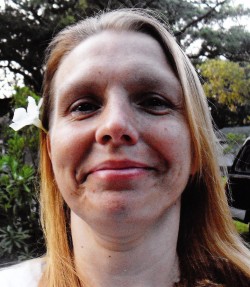 Susan D. Smith – 39 – of 99 ½ Steuben St., Hornell, died Friday morning (July 29, 2011) at St. James Mercy Hospital following a long & courageous battle with cancer.
Born in Gary, IN on March 29, 1972, she was the daughter of Sandra (Hughes) Smith.
Susan grew up in Canaseraga and was a graduate of the Hornell BOCES Program.  She resided in North Carolina for several years and has lived in Hornell for the past 6 years.
She enjoyed gardening, craft-working, and especially liked working on plastic canvas.  However, her true joy in life was raising, loving and caring for her children.  Simply put, her children were her life.
Surviving are her children, Andrew Smith of Avoca, Austin Strickland, Alecia Strickland and Lewis Blake Strickland, all at home; her fiancé, Keith Strickland of Hornell; her mother, Sandra Smith of Avoca; 3 sisters, Gina (Arthur Reilly) Morgan of Avoca, Sharon (Jim Kohol) Willis of Old Forge, PA and Brenda Lee (Kortnee Danielson) Smith of Hornell; 2 brothers, David Mosher, JR of Lawrenceville, KY and Michael Mosher of Savona; several nieces & nephews.
The family of Susan D. Smith will receive friends on Tuesday from 4:00 PM – 6:00 PM at the Dagon Funeral Home, 38 Church St., Hornell, NY where funeral & committal services will be held at the conclusion of calling hours at 6:00 PM with Deacon Robert McCormick officiating.
Susan's family request that memorial contributions in her name be made to the American Cancer Society, 13 Beech St., Johnson City, NY 13790.  Memorial forms will be available at the Dagon Funeral Home.