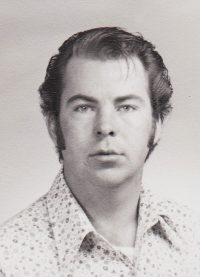 Allen T. Butler of Hornell, NY was found deceased in his home on Wednesday March 17th, from natural causes. He was 78 years of age.
He was preceded in death by his parents, Charles and Lillian (Culbert) Butler; his siblings, James, Barbara, Violet (Mahoney), Paul, Larry (Pete), Robert (Bob), Louise, Billy, Joseph, Richard (Dick), Lois, Janet, and Eugene Butler.
Surviving are his siblings, Walter (Walt) Butler, Linda Brunette, and Schuyler (Butch) Hawley; his children Thomas, Lisa (Zimmer), and John Butler; the mother of his children, Janice Fardette; his grandchildren Kristen, Sarah, Nicolas, David, Christopher, Arthur, Jesica, Matthew, Joseph, and Jared; many nieces, nephews, and several great-grandchildren.
Allen's father was from East Freedom, PA (Butler-Hollow Road) while his mother came from nearby East Conemaugh.   He was born in Cleveland, OH yet, apart from about 15 years spent in Rochester, he was raised and spent most of his life in Steuben County.
His first job was as an usher at RKO Palace in 1958.  He progressed to machinist work and home supply businesses.  Allen became very skilled in the all phases of the home construction trade; doors, windows, carpentry, drywall, roofing, siding, painting, electrical, and plumbing.  He formed a business partnership and opened Whet-But Home Improvement.  Eventually a back injury suffered on the job forced him to occasional work as a sub-contractor, whenever his health allowed.  He never truly retired and was always working on a new project in his home during his spare time.
Allen was very organized and paid great attention to detail. He loved children and animals. They could do no wrong in his eyes. Allen enjoyed many cats and dogs over the years. His last dog (Lily) died in 2016.  He even cared for the birds and cats in his neighborhood until the very end of his life.
At Allen's request there will be no calling hours.  Private services will be held at the convenience of the family.
Funeral arrangements are in care of the Dagon Funeral Home, 38 Church St., Hornell, NY