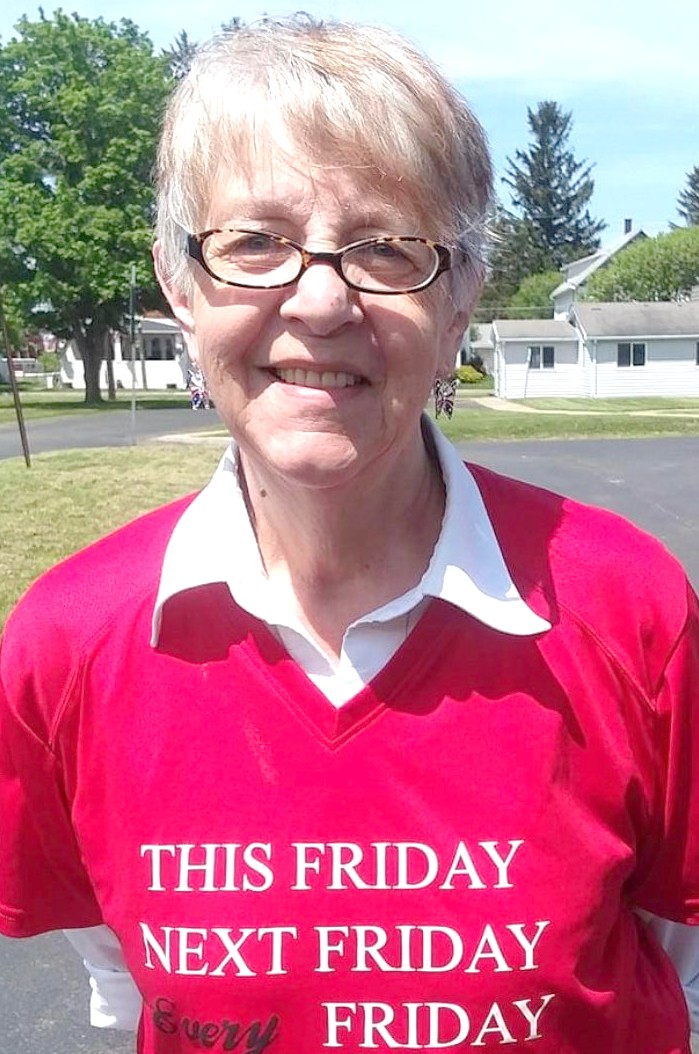 Kathleen C. "Kathy" Jones – 75 – of 71 Church Street Court, Hornell, died early Thursday morning (July 29, 2021) at F.F. Thompson Hospital in Canandaigua, following a brief illness.
Born in Hornell on February 21, 1946, she was the daughter of Calvin & Jeanette (McKibben) Covell.
Kathy grew up in Hornell and was a graduate of Hornell High School (class of 1964).  Throughout the years she resided in several locations, including Bliss, Castile, Rochester, Corning and Georgia.  Although she lived in many places, she always considered Hornell her home!
She had been employed for a time in the Medical Records Department at St. James Mercy Hospital; Champions Athletic Clothing Store and Wegmans Grocery in both Corning & Rochester.  Kathy was most proud of her time working as a caregiver for Sally Nowells.
Kathy was an avid New York Giants Football fan and New York Yankee Baseball fan.  She also enjoyed crocheting & sewing and will be remembered for making beautiful baby sweaters, baby blankets, and lap blankets for family, friends, and military families that she met through several military family Facebook groups.
She was married on August 26, 1977 to Loren Jones who died April 12, 2013.  She was also preceded in death by her brother, Dean Covell.
Surviving are 3 daughters, Karen (John Goff) Amidon of Cairo, GA, Beckie Austin of Andover and Kari (Jason) Ide of Knoxville, TN; 2 sons, Jim Amidon of Hornell and Jason Jones of Hornell; 2 brothers, Steven (Jana) Covell of Goshen, KY and Bob (Dolly) Llewellyn of Hornell; Hornell; 9 Grandchildren, Raymond and Katie Rahmlow, Heather (Travis) Gill, Patrick Austin, Matt (Stephanie) Amidon, Jackson Wilson, Alexander Amidon, Anna Ide, Ayden Jones, Skylar Jones; 4 great-grandchildren, Laci, Silas, Madeline, Penelope; several nieces and nephews, including her niece Kelley (Mike) LaCross.
A Memorial Service will be held on Saturday, August 7th at 11:00 AM at the United Methodist Church of Hornell with Pastor Lenny Fuller officiating.  A "Celebration of Life" will follow the service at the home of Jim Amidon, 13 Glen Court in Hornell.
Funeral arrangements are in care of the Dagon Funeral Home, 38 Church St., Hornell, NY.
Kathy's family request that in lieu of flowers, memorial contributions in her name be made to Military Mama Network, 2405 Essington Rd, Ste B-142, Joliet, IL 60435 or by visiting www.militarymamanetwork.org.