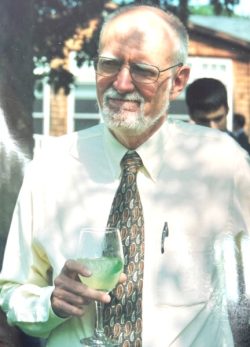 Alfred, New York
Robert Dwight "Bob" Reynolds, Jr. passed away on July 1, 2023.
He was born on Governors' Island, New York, on August 2, 1944, the son of Robert Dwight Reynolds and Louise Persina Reynolds.
Bob was a long-time resident of Columbia, Maryland. He received his PhD from the University of South Columbia in American History in 1974 and later obtained a Masters' Degree in Library Science and Archival Studies from the University of Maryland in 1989. Early in his career, he taught Advanced Placement American History at the Park School in Baltimore, Maryland.
He was an historian and an archivist for the AFL-CIO, and he was Editor of their magazine, "Labor Heritage". He served as a faculty member of the George Meany Center for Labor Studies-the National Labor College in Silver Spring, Maryland.
Bob was a long-time member and participant in the International Association of Labor History Institutions (IALHI). He organized their United States conference in Washington, D.C., and attended yearly world-wide sessions of the organization. His PhD thesis, "The Millionaire Socialists: J.G. Phelps Stokes and His Circle of Friends", is often referenced in historical articles.
He was an avid tennis player and volleyball player. Bob truly loved books, amassing a collection of over 4000 books and articles on American history and politics, baseball, mystery and other genres.
Surviving are his sister, Virginia Reynolds Vogel; and his brother, Frederic W. Reynolds; along with five nieces & nephews; nine grand-nieces & grand-nephews.
At Bob's request there will be no calling hours. A private graveside service will be held at Alfred-Rural Cemetery at the convenience of the family with his brother, Fred Reynolds officiating.
Funeral arrangements are in care of the Dagon Funeral Home, 38 Church St., Hornell, NY.
Bob's family request that in lieu of flowers, memorial contributions in his name be made to the charity of the donor's choice.
To leave an online condolence or share a memory, visit www.dagonfuneralhome.com.