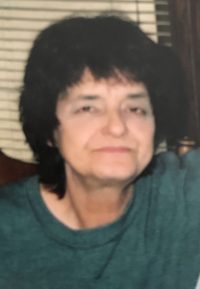 Nancy J. Curran – 73 – of 23 Crosby St., Hornell, died early Saturday morning (January 30, 2021) at her home, following a long illness.
Born in Hornell on June 15, 1947, she was the daughter of Ludwig & Irene (Allis) Pauly.
Growing up in Hornell, Nancy was a graduate of Hornell High School (class of 1966).  In her younger years, she served as a crossing guard for the Hornell School District.  For many years she was employed at Dyco Electronics in Hornell, retiring bout 10 years ago.
Nancy had a deep love of her family and also enjoyed the company of her feline companions (cats), "Bandit", "Frisky" & "Sunny".  She had been a member of the Hornell Association.
She was preceded in death by her parents, Ludwig & Irene Pauly; and her brother, Ludwig "Louie" Pauly, JR.; her sister, Mary Lou Patton.
Nancy was married on September 6, 1969 to Charles "Chuck" Curran who survives.  Also surviving are 2 daughters, Shannon (Kyle) Bell of Westfield, PA and Kelly (Edward) Ellis of Hornell; 1 brother, William "Bill" (Betty) Pauly of Hornell; 2 sisters, Linda (Earl) Moore of Tyrone, PA and Helen (Gerry) Persichilli of Hornell; 7 grandchildren, Brittany (Reid) Welch, Jacob Seeley, Tyler Parker, Taryn Parker, Hayden Parker, Karlie Parker and Jase Ellis; several nieces & nephews.
At Nancy's request there will be no calling hours.  Private services will be held at the convenience of the family.
Funeral arrangements are in care of the Dagon Funeral Home, 38 Church St., Hornell, NY.
Nancy's family request that in lieu of flowers, memorial contributions in her name be made to either the Hornell Humane Society, 7649 Industrial Park Road, Hornell, NY  14843 or to CareFirst Hospice, 3805 Meads Creek Rd., Painted Post, NY  14870