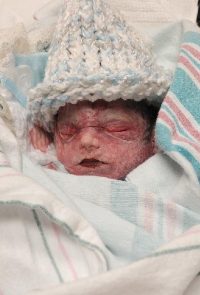 Hornell, New York
Adonis Michael-Zachariah George, precious baby boy of Ashley Fuller and Matt George was born into the arms of Angels June 20, 2021.
Although Adonis never spent any time with us on earth he was truly loved and touched many lives.  Our "Little Angel" will never be forgotten and will always live in our hearts!
He was preceded in death by his paternal grandfather, Michael George.
Surviving are his parents, Ashley & Matt; his big sister, Amara Rivera-George; his paternal grandmother, Patty George; his maternal grandmother, Roxanne (Fred Tigner) Fuller; 2 aunts, Alexus Davis and Jaime George;     1 uncle, Anthony George; several great-aunts; great-uncles; & cousins.
Private services will be held at the convenience of the family.
Funeral arrangements are in care of the Dagon Funeral Home, 38 Church St., Hornell, NY.