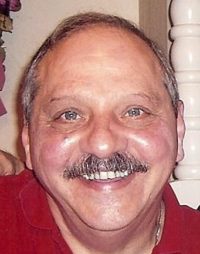 Paul Michael Nardecchia –  formerly of Hornell, NY, passed away on December 19, 2018 at his home in Fort Bragg, CA.
Born in Hornell on January 21, 1947 at Saint James Mercy Hospital, he was the son of the late Rose (Miele) & Elvidio Nardecchia.
Paul grew up in Hornell and was a graduate of St. Ann's School (class of 1960) and was a 1964 graduate of the new Hornell High School. He played varsity football for all four years in High School. Paul proudly served in the United States Marine Corp from 1967 through 1972. He was stationed in Camp Pendleton after basic training and received an Honorable Discharge on February 23, 1972
After his discharge from the Marine Corp, Paul worked for United Airlines in Rochester, NY until transferring to Los Angeles, CA and then onto San Francisco, CA. He also worked for TAP Air Portugal while in San Francisco.
Paul received his Bachelor's and Master's Degrees in Business Administration and Computer Science from the University of San Francisco. He started his own computer consulting business and achieved several awards from pharmaceutical companies for his excellent work.
He loved to travel, was an avid reader and collector of first edition books. Paul loved animals, especially his pure bred beagles, Zach and Zina. He was a very generous and caring person. He loved to take his parents and aunts and uncles on vacation trips to various parts of the world.
After he retired, Paul lived in several Northern California cities until he found his dream retirement location in Fort Bragg, CA., which is a beautiful Pacific coastal community of approximately 7000 people. He absolutely loved it there and they loved him back. He became an integral part of, and a big supporter of that community.  He volunteered at the library, peeled potatoes for 1000 homeless people for their Thanksgiving dinner, helped his neighbors caring for their home and pets, fed wild homeless cats and grew tomatoes like his dad.
In addition to his parents, Paul was preceded in death by two infant brothers, John and Joseph Nardecchia; and one infant nephew, Thomas James Kelsey.
He is survived by one brother, Sebastian (Diane) Nardecchia of Danville, CA; one sister, Dorina (Dennis) Kelsey of Euclid, OH; two nephews, Michael (Michelle) Nardecchia of Rochester, NY, Steven (Jennifer) Kelsey of Wickliffe, OH; three nieces, Marisa (John) Looney of Danville, CA, Kristina (John Moroney) Nardecchia of Pleasanton, CA and Rosemarie (Kevin) Aubin of Lindley, NY; nine great nieces and nephews, Mara (Jason) Caccamise of Syracuse, NY, Maria (Brian Cameron) Nardecchia of Rochester, NY, Marianna and Michael Sebastian Nardecchia of Rochester, NY, Kyle (Breann Danielson) Looney of Fullerton, CA, Katelyn Looney of Charlotte, NC, Ella Looney of Danville, CA and Thomas G. and Zoe Rose Kelsey of Wickliffe, OH; two great-great nieces, Brooklyn Diane Looney and Stella Rose Caccamise; one great-great nephew; Santino Joseph Caccamise;  one aunt, Barbara Nardecchia, of Tonawanda, NY; his Godson, Joseph (Laurie) Nardecchia of Buffalo, NY and several cousins!
At Paul's request there will be no prior calling hours.  A private Graveside Service will be held at the convenience of the family.
Family & friends are invited to a "Celebration of Life" to be held on Sunday, August 22, 2021 at The Main Place, 251 Main St., Hornell, NY beginning at 1:00 PM.
Funeral arrangements are in care of the Dagon Funeral Home, 38 Church St., Hornell, NY.
Donations in Paul's memory may be made to:  Camp Rainbow Gold; A charity that provides year round camps, services and college scholarships for children battling cancer. This is a nonprofit that his niece Kristina founded and has helped nurture for two decades. It assures every penny will go toward the children.
216 W. Jefferson St. Boise ID 83702  www.shareyourheartball.org