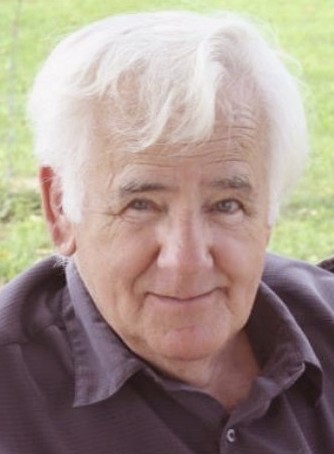 Jack D. Gardner, Sr. – 83 – of 6420 Windfall Road, Canisteo, was welcomed home to heaven by his Lord and Savior Friday afternoon (August 27, 2021) at Strong Memorial Hospital in Rochester, following a brief illness.
Born in Hornell, NY on February 18, 1938, he was the son of Donald & Vivian (Wilcox) Gardner. Jack grew up in the Fremont, Hornell, and Canisteo areas and attended school in Hornell. As a young man, he resided in many places, including Fort Dix, NJ, Rochester & Batavia, NY before settling back in the Hornell area where he spent the rest of his life. He was a beloved husband, father, grandfather, and brother.
Being one of the youngest siblings in a big family, there were many fun times but he also learned the value of hard work at a young age. At 8 years old he started his own shoe shine stand and that was only the beginning. He would go on to work many jobs as a young man, including setting pins at the bowling alley, roofing, farm hand, and short order cook, before enlisting in the Army. After returning to the Rochester area he worked construction, truck driver for Rochester Carting, and then deliveryman for the Coca-Cola Corporation. Along with his brothers, he owned & operated Gardner's Construction & Demolition and he also owned & operated Gardner's Rubbish Removal Service and a service station in Hornell. In 1974, Jack established Gardner's Auto Parts of Canisteo which he operated doing auto repair and towing until his retirement 13 years ago.
Jack enjoyed watching western movies, country western music, and in his younger years even going dancing. In his older years he liked meeting up with his sister JoAnn at her store, Uncle Jack's, that she named after him, eating his wife's home-cooking, and playing bingo.  He also enjoyed the outdoors and hunting. He had an infectious laugh and a knack for storytelling. Over the years he would enjoy a cup of coffee and joking with whomever stopped by the garage, knocked on his door, or sat near him at a diner. His sons have many memories of working by his side in the family business and the grandkids remember riding in the trucks and him sharing treats with them. His favorite times included his family and he always looked forward to the next time they gathered. Jack will be remembered as an extremely hard worker who loved and protected his family.
He was preceded in death by 5 brothers, Donald Gardner, James Gardner, Alan Gardner, William Gardner, and Darrell Gardner; 4 sisters, Myra Gardner, Vivian Gardner, Jeanette Evingham and JoAnn Updyke.
Jack was married on April 25th, 1979 to the former Karen Norton who survives.  Also surviving are 2 sons, Jack (Teresa) Gardner Jr. of Canisteo and Alan Gardner of Hornell; 1 daughter, Traci (Mike) Porter of Canisteo; 14 grandchildren; 10 great-grandchildren; many nieces & nephews, and a special cousin Deanna Coates.
At Jack's request there will be no calling hours.  Private services will be held at the convenience of the family.
Funeral arrangements are in care of the Dagon Funeral Home, 38 Church St., Hornell, NY. 
In lieu of flowers, memorial contributions in Jack's name may be made to the Michael J. Fox Foundation for Parkinson's Disease.