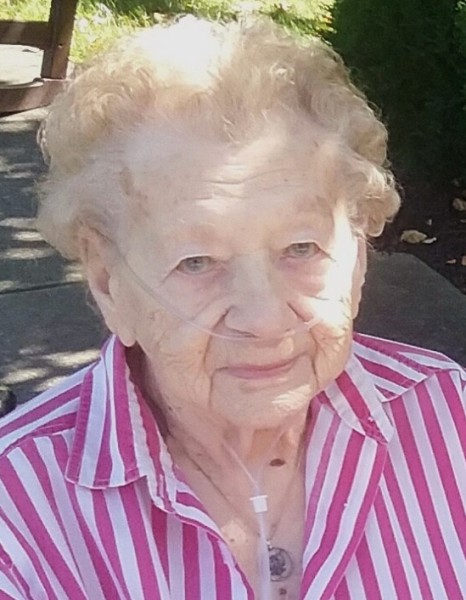 Ellen Temp – 96 – formerly of Rochester, died early Saturday morning (November 13, 2021) at Elderwood at Hornell Nursing Facility, where she had resided for the past four years.
Born in Rochester on December 30, 1924, she was the daughter of Michael & Theodora (Chmielewski) Wojciechowski.
Ellen grew up in Rochester and was a graduate of Benjamin Franklin High School (class of 1942).  She had been employed for a time as an operator for Rochester Telephone and later served as a Corporate Personal Assistant for Robert Korpek.
For many years Ellen served as bookkeeper for Better Living Homes of Rochester, a business owned & operated by her husband.
She was married to Irving L. Temp who preceded her in death.  Ellen was also preceded in death by her half-sister, Violet Warren.
Surviving are her sister, Elizabeth Hayes of Dover, PA; 2 nephews, Michael Born and Stephen Born; her niece, Kathleen Sloan.
At Ellen's request there will be no calling hours.  Private services will be held at the convenience of the family.
Funeral arrangements are in care of the Dagon Funeral Home, 38 Church St., Hornell, NY.
Memorial contributions in Ellen's name may be made to a charity of the donor's choice.