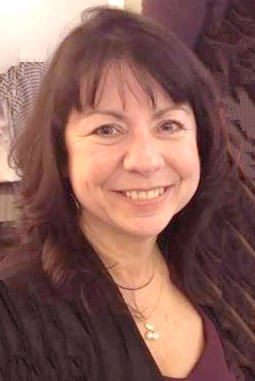 Dr. Virginia T. Shephard (Eveland) – (62) – of McHenry Valley Road, Almond, formerly of Hornell, passed away peacefully at her home on December 14, 2021 surrounded by her loving family.
She was born in Hornell on February 27, 1959. She was the devoted daughter of the late Thomas & Beverly Eveland (Buono).
Virginia grew up on the East Side of Hornell where she attended Bryant School and was a graduate of Hornell Senior High School (Class of 1977.)  In 1981 she received her Bachelor's Degree in Bio-Chemistry from Niagara University.  She went on to receive her Doctor of Medicine Degree in 1985 from the State University of New York at Buffalo and in 1988 received her Resident in Family Practice at St. Vincent's Health Center in Erie, PA.
Returning to Hornell in 1988, Virginia began her medical career by taking over the practice of longtime physician Dr. Paul J. Wolfgruber.  Throughout the years, she touched the lives of her many patients while working every department of St. James Mercy Hospital.  When St. James closed its doors, Virginia continued her commitment to the Hornell community by working with Dr. Bruce MacKellar at the Canisteo Valley Family Practice in Hornell.  She retired on October 2nd, 2019 due to ill health.
Virginia was married on July 20, 2019 to Michael "Mike" Sciotti, her devoted husband who survives.  Also surviving are her children, Lesley Andrews (Shephard) of Rochester, Paul Shephard III of Bloomington, IN, Brianne Eveland of Rochester and Ciara Cuesta of Schenectady.
Additionally, she is survived by her sisters, Patricia (Gerry) Flaitz of Hartsville, Marlene (Mike) Sullivan of Bath, and her brothers, Thomas (Deanna) Eveland of Salt Lake City, UT and Mark Eveland of Hornell; brother-in-law Paul (Barbara) Sciotti of Mechanicsburg, PA; 4 step-children, and several nieces & nephews.
A communicant of St. Ann's Church, Virginia enjoyed singing in their annual Holiday Cantata.  She was also a member of the G. Carducci Lodge (Sons of Italy). Virginia had many hobbies and interests. She enjoyed going to casinos and visiting Las Vegas, drawing, sewing, and attending Broadway shows. She also enjoyed going to trivia, playing Euchre, golfing, swimming, and dancing. Virginia loved going on vacation and enjoyed her annual trips to Myrtle Beach with her family. She loved rooting for the Buffalo Bills and watching the NBA. Virginia also loved music, and especially enjoyed listening to the songs of the 70's and Motown. She went to many concerts and music events with her friends and family.
Virginia will be remembered as a loving wife, mother & sister who loved her family with all of her heart.  She will also be remembered as a dedicated & caring physician who was devoted to her many patients.  Throughout the years, Virginia touched the lives of anyone that had the pleasure of knowing her.  She will be greatly missed!
The family of Dr. Virginia T. Shephard will receive friends on Thursday, December 23rd 2021, from 2:00PM until 5:00PM at the Dagon Funeral Home, 38 Church St., Hornell, NY.  A "Celebration of Life" will be held at a future date.
Due to recent New York State mandates, everyone will be required to wear a facemask at the Dagon Funeral Home.  Your cooperation is greatly appreciated!
Virginia's family request that in lieu of flowers, memorial contributions in her name be made to the National Parkinson's Foundation, PO Box 23204, Rochester, NY  14692.  Memorial forms will be available at the Dagon Funeral Home. You may also donate by visiting https://www.parkinson.org.