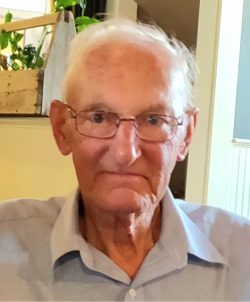 Charles "Buckshot" Allen Phillips, 78, passed away peacefully December 3, 2022, with his family by his side at Baptist South Medical Center, Jacksonville, FL following a brief illness.
Born in Garwoods, NY on July 11, 1944, he was the son of Charles H. and Frances (Dresser) Phillips.
Buckshot grew up in the Garwoods/Canaseraga area and attended Canaseraga Central School where he played soccer for Coach Barros whom he spoke about frequently. Later he was drafted into the United States Army. 
He was employed by the Erie Railroad, Foster Wheeler in Dansville for 19 years as well as Fluor Daniels and Genencor in Rochester for 10 years as a professional welder. He was highly known for his talented skill in welding by many. He also was employed at Fred Roberts Auto Parts where he enjoyed meeting new people. Upon retirement he enjoyed working around his home, making wood crafts with his wife, and completing many projects with his Kubota tractor. 
Buckshot was a dedicated volunteer fireman for the Canaseraga Fire & Ambulance Department for 58 years. During that time, he held positions of Assistant Chief, President, Vice President and was on the Board of Directors. He was also the Allegany County Fire Coordinator. He served as the Village Trustee from 1997-99 and served as mayor of Canaseraga from 1999-2003.
He enjoyed being with his family having cook outs, bonfires, and holiday dinners; his family always looked forward to his spaghetti and meatball dinner, gardening, fishing, family vacations and bird watching with his wife. Buckshot is also well known for striking up conversations with anyone. 
He was preceded in death by his parents, sisters Elizabeth "Liz" Watson and Beverly Kerr, brother-in-law Bill Watson, and nephew Edward Nichols.
Buckshot was married on July 20, 1969, to Carol Learn of 53 years who survives. Also surviving are his daughter Kelly (Bret) Flint of Arkport, NY; son Todd (JoAnn) Phillips of Whitesville, NY; daughter Danae (Sandeep) Phillips Munjal of Jacksonville, FL; son Corey (Rachel) Phillips of Fillmore, NY; grandchildren – Deven, Mandy, Ryan, Donald, Felicia, Conner, Ellie, Natalie, Anya, Andy, Dia, Shayla, Karina, 5 great grandchildren; brothers Paul (Patricia) Phillips of Dansville, NY, Ronald (Linda) Phillips of Darien Center, NY; sisters Marie (Russ) Nichols of Swain, NY, Lois Phillips of Dalton, NY and nieces and nephews.
The family of Charles A. Phillips will receive friends for a Celebration of Life on Saturday, December 17, 2022, from 1:00 – 4:00 with a Firemen Service at 1:15 at the Canaseraga American Legion.
At the family's request, in lieu of flowers, memorial contributions in his name be made to the Canaseraga Fire Ambulance Department's Bob Burgess Scholarship fund or the American Cancer Society. Memorial forms will be available at time of celebration. 
To leave an online condolence or share a memory, visit www.dagonfuneralhome.com.