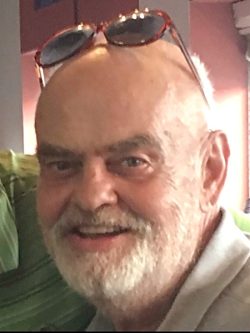 Hornell, New York
Joseph "Joe" Beckerman – 72 – a lifelong resident of Hornell, died Wednesday evening (April 26, 2023) at Elderwood at Hornell Nursing Facility where he had resided for the past 2 ½ years.
A native & life resident of Hornell, he was born on November 25, 1950 and was the son of Kenneth & Eleanor (Nugent) Beckerman.
Joe was a graduate of St. Ann's School and later graduated from Hornell High School (class of 1969). Following high school graduation, he began working at the Hornell Wholesale Grocery, a family owned beer distributorship in Hornell. Beginning as a driver and beer deliveryman, Joe served as a sales representative for several years and eventually, following the death of his father, became president of the company, working alongside his brothers.
Having a deep love of horses, Joe owned many race horses (harness racing) throughout the years and had several sire-stake champions. He enjoyed traveling to watch his horses racing at many racetracks, including Batavia Downs, Buffalo Raceway, Syracuse Raceway, Monticello Racetrack, Saratoga Racetrack and Vernon Downs, just to mention a few. Joe was a "hands-on" owner and was highly respected in the world of harness racing.
Joe was a member of Our Lady of the Valley Parish and a communicant of St. Ann's Church. He enjoyed the time spent having coffee and "holding court" with several of his buddies when they met daily at several local restaurants simply to "shoot-the-bull."
In addition to his parents, Joe was preceded in death by his wife, Kathleen "Kathy" Beckerman who died in 2010; 2 daughters, Jacqueline "Jackie" Beckerman and Mary Jo Beckerman; 2 brothers, Kenneth Beckerman and Edward "Eddie" Beckerman; 1 sister, Sandra "Sandy" Marcello.
Surviving are 2 sons, Michael "Mike" Beckerman of Myrtle Beach, SC and Christopher "Chris" Beckerman of Myrtle Beach; 3 grandsons, Reilly, Brennan, and Behren Beckerman, 2 brothers, John (Jennifer) Beckerman of South Lyon, MI and Robert "Bob" (David Chapman) Beckerman of Rochester; his brother-in-law, Tony Marcello of Churchville, NY; several nieces & nephews.
At Joe's request there will be no calling hours. Private services will be held at the convenience of the family with final interment in St. Ann's Cemetery.
Funeral arrangements are in care of the Dagon Funeral Home, 38 Church St., Hornell, NY.
Joe's family request that in lieu of flowers, memorial contributions in his name be made to a charity of the donor's choice.
To leave an online condolence or share a memory, visit www.dagonfuneralhome.com.