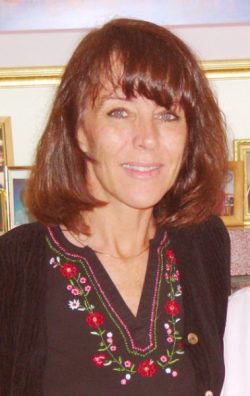 Hornell, NY / Bradenton, FL
Theresa Lorraine Cortese-Zampello, age 67, of Bradenton, FL passed away on March 28, 2023 after a courageous battle with a long-term illness.
Born in Hornell on July 14, 1955, she was the daughter of James and Mary (Orzechowski) Cortese.
Theresa, who grew up in North Hornell, graduated from the Hornell Senior High School (Class of '73); thereafter, she attended SUNY at Brockport. She will always be remembered for her sharp mind and quick wit.
She was preceded in death by her father, Jim Cortese and her son, Preston Talley.
Surviving are two sons, Jarrad Talley and Trevor Talley; her daughter, Erica Zampello, all from the Bradenton, FL area. She is also survived by her mother, Mary Cortese; and five siblings, Patrick, Jeannie, Thomas, Michael, and Paul Cortese; as well as many aunts, uncles, cousins, nephews, nieces, and longtime partner, Richard Guidice.
At Theresa's request there will be no calling hours. A private graveside service will be held at St. Mary's Cemetery at the convenience of the family with Deacon Robert McCormick officiating.
Funeral arrangements are in care of the Dagon Funeral Home, 38 Church St., Hornell, NY.
Theresa's family request that memorial contributions in her name be made to a charity of the donor's choice.
To leave an online condolence or share a memory, visit www.dagonfuneralhome.com.