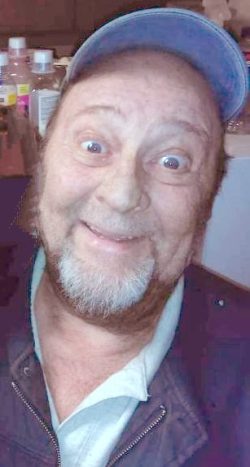 Hornell, New York
Paul R. George – 78 – of 34 Sawyer St. Site, Hornell, died unexpectedly Sunday evening (June 25, 2023) at the Steuben Center for Rehabilitation in Bath, NY.
Born in Hornell on April 26, 1945, he was the son of Henry & Helena (Ferrin) George.
Paul grew up in Almond, NY and attended Alfred-Almond Central School. He grew up on the family farm and worked the farm passionately until it was sold in the late 1990s.
Paul had been a communicant of St. Brendan's Church of Almond. He was an avid NASCAR fan and also enjoyed fishing. He was a true outdoorsman who, in his younger years, enjoyed camping, hunting and motorcycle riding. Paul often talked about taking "road trips" with his brothers. In recent years he simply loved going for a long drive throughout the countryside and appreciating the beauty of "Mother Nature." Paul loved spending time watching old westerns on TV, his favorite being Gunsmoke. His greatest joy, however, was simply spending time with his children and grandchildren.
He had been married and divorced to the former Linda Willis with whom he remained friends until her death in 2017. On January 8, 2005 Paul married the former Michelle "Mickey" Carlton who died in 2013. He was also preceded in death by his brother, John George; his nephew, Frankie George; his sister-in-law, Sylvia George; his "feathered friend", Rocky; several aunts & uncles.
Surviving are his daughter, Amanda (Richard Stevens) George of Hornell; 3 sons, Jason George of Ballston Spa, NY, Joshua George of Hornell and Jacob (Kim Bancroft) George of Hornell; 12 siblings, Nick (Patsy) George, Frank (Eunice Darnell) George, Joann George, Rosie George, Polly (Steve) Mehlenbacher, Edward (Laurie) George, Philip (Cathy) George, Charlie George, Chris (Debbie) George, Theresa George, Lucy George and Jessie (Kevin) Howe; his grandchildren, Jamie VanValkenburg, Cody George, Danielle Stromsness, Syble Billings, Logan Bancroft, Emily Bancroft, Kasey George and Jacob Dawson George; many nieces & nephews.
The family of Paul R. George will receive friends on Sunday, August 27, 2023 from 12:00 Noon until 2:00 PM at the Dagon Funeral Home, 38 Church St., Hornell, NY. A Memorial Service will be celebrated at the conclusion of calling hours at 2:00 PM with Deacon Robert McCormick officiating.
Paul's family request that in lieu of flowers, memorial in his name be made to a charity of the donor's choice.
To leave an online condolence or share a memory, visit www.dagonfuneralhome.com.