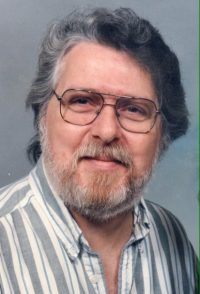 March 15, 2021
Allen "Sam" Palmiter – 72 – of Chester, VA,  formerly of Canisteo, NY, passed away following a brief illness.
Sam survived Multiple Sclerosis which he battled since 1974.  He grew up in Canisteo and attended Canisteo High School.  He worked in Retail from 1967 – 1993 and had served in the National Guard Unit in Hornell, NY.
He was preceded in death by his parents, Everett & Emily (Green) Palmiter.
Surviving are his wife of 52 years, Lorna Martin Palmiter; 2 daughters, Desireé (Will) Childress and Marcie (Mike) Neiger; 3 grandchildren, Victoria Rose (Zack) Antonioli, David Childress and Isaiah Childress; 2 step-grandchildren, Tiffany (Josh) Lewis and their son, Ollie and Alex Neiger; 2 sisters, Geraldine Brewer and Elaine (David) Minuto.
Sam's family would like to take this time to tell everyone who knew & loved him just how much they meant to him.  "Sam enjoyed phone calls and following friends & family on Facebook.  He was the most loving and courageous man that we have ever known.  He taught us that, no matter how hard and often that tragedy struck, that we do not have to live tragically.  We cried short and laughed long, and lived the fairy tale that Walt Disney did not write!  He will be missed by us all."
At Sam's request there will be no calling hours.  Private services will be held at the convenience of the family.
Arrangements are in care of the Dagon Funeral Home, 38 Church St., Hornell, NY.
Sam's family request that in lieu of flowers, memorial contributions in his name be made to a charity of the donor's choice.