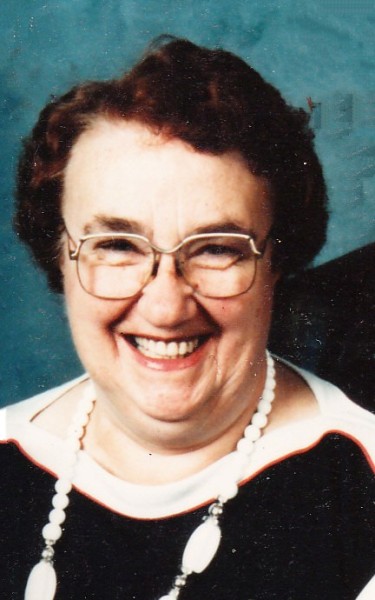 Isabelle P. "Izzie" Hillman – (92) – formerly of 50 East Main St., Hornell, died Tuesday afternoon (December 7, 2021) at Elderwood at Hornell Nursing Facility where she had resided for the past 1 ½ years.
Born in Hornell on November 25, 1929, she was the daughter of Claude & Georgette (Raviol) Perrin.
Izzie grew up in Hornell and was a graduate of St. Ann's School and Hornell High School (class of 1947).  Following high school she was employed for several years as a telephone operator for New York Telephone.  For many years she worked in the Catalog Department of the former Sears & Roebuck store in Hornell.
She was a member of Our Lady of the Valley Parish and a communicant of St. Ann's Church.  Isabelle was an avid reader and especially enjoyed reading novels.  Izzie loved crocheting and, throughout the years, created beautiful Afghans which she gave to all of her children, grandchildren and great-grandchildren and many friends.  She also enjoyed the time that she spent simply sitting on the front porch visiting with her family & friends.
Isabelle was married on February 24, 1951 to Leo A. Hillman who died May 24, 2014.  She was also preceded in death by 2 sons, Thomas Hillman (died April 7, 1994) and Michael Hillman died January 24, 1988).
Surviving are her daughter, Roseanne "Rose" Hunt of Hornell; 2 sons, Steven (Sandy) Hillman of Carmel, CA and Joseph Hillman of Davie, FL; many grandchildren; many great-grandchildren; several nieces & nephews.
At Isabelle's request there will be no calling hours.  Private graveside services at St. Mary's Cemetery will be held at the convenience of the family with Deacon Robert McCormick officiating.
Funeral arrangements are in care of the Dagon Funeral Home, 38 Church St., Hornell, NY.
Izzie's family request that in lieu of flowers, memorial contributions in her name be made to the charity of the donor's choice.
Her family would also like to thank all of the wonderful caregivers on Cranberry Lane at Elderwood at Hornell Nursing Facility for the wonderful care provided to Izzie during her final days.