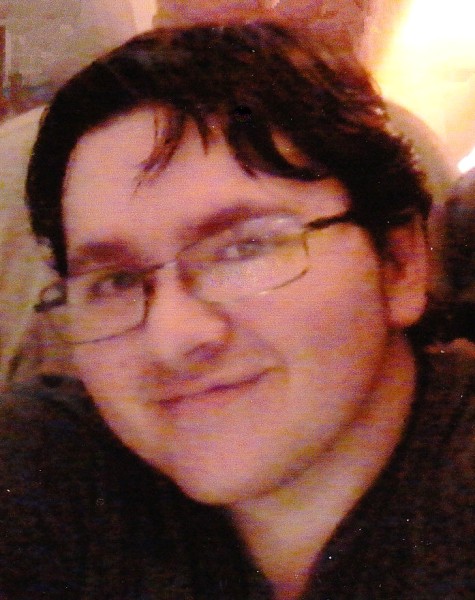 Liam P. Conley – 24 – of 15 Armory Pl., Hornell, died Saturday afternoon (December 11, 2021) at his home, following a brief illness.
Born in Tuscaloosa, AL on March 31, 1997, he was the son of David & Linda (Kopilash) Conley.
Liam grew up in Tuscaloosa and received his high school diploma from the State of Alabama after being home-schooled by his parents.
A resident of Hornell for the past 9 years, Liam attended Alfred State College.  While living in Alabama, he was a member of the Lakewood Baptist Church in Northport, AL.
Liam was an avid NASCAR fan and his favorite drivers were Dale Earnhardt JR and Jeff Gordon.  He was also enjoyed rooting for the University of Alabama Crimson Tide Football Team.  Liam was a computer programmer and a true "Gamer" who loved playing online video games with other "computer buffs".  He also enjoyed volunteering his time at the Hornell Public Library.  He looked forward to taking his daily walks throughout the Hornell community, visiting local stores and stopping to "chit-chat" with Hornell residents.
He was preceded in death by his paternal grandfather, Clarence Conley.
Surviving are his parents, David & Linda Conley of Hornell; maternal grandparents, Robert & Margaret Kopilash of Ocala, FL; his paternal grandmother, Andrea (Ronald) Benedict of Hornell; many aunts, uncles & cousins.
There will be no calling hours.  Private services will be held at the convenience of the family with final interment in Alabama.
Funeral arrangements are in care of the Dagon Funeral Home, 38 Church St., Hornell, NY.
Liam's family request that in lieu of flowers, memorial contributions in his name be made to the Hornell Public Library, 64 Genesee St., Hornell, NY.