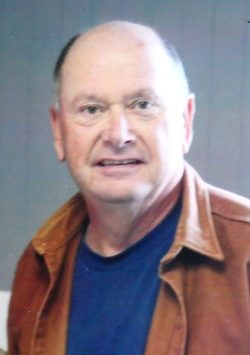 Edward E. "Ed" VanLeuvan – 74 – of 4249 Turnpike Road, Canisteo, NY (Town of Howard), died Saturday evening (May 14, 2022) at his home, following a brief illness.
Born in Otisville, NY on December 19, 1947, he was the son of Edward & Lillian (Stacey) VanLeuvan.
Ed grew up in Mount Hope, NY and was a graduate of Minisink Valley Central School (Class of 1966).
He was employed for 32 years at IBM Corporation.  Throughout the years, Ed traveled extensively throughout the world as a Project Manager for IBM until his retirement in 1999.
On June 28, 1969, Ed married his high school sweetheart, Judith "Judy" Smith.  They lived, built a home and raised their family in Slate Hill, NY where they resided from 1974 – 2006 at which time they moved to Western New York to be near their daughters.
Ed was an avid hunter and especially loved hunting "Big Game" such as deer & bear.  He was a member of the Bath Rod & Gun Club and also a member of the Bath Elks Lodge.  He also loved rooting for the New York Mets and the New York Jets.
Ed's most loved role however, was that of Grandpa.  Tucker was his "little buddy" and he spent endless hours playing catch, throwing batting practice, and catching pitches.  The relationship that he had with Tucker was something beautiful to watch and something Tucker will cherish forever.
In addition to his parents, Ed was preceded in death by his sisters, Gloria Knapp, Helen Rumsey and Lillian Maurizzio.
Surviving are his beloved wife of 53 years, Judy VanLeuvan; 2 daughters, Brande Flaitz of Arkport and Aimee (Christopher) Parry of Hornell; 1 grandson, Tucker Flaitz of Arkport; several nieces & nephews.
The family of Edward E. "Ed" VanLeuvan will receive friends on Saturday, May 21 from 4:00 PM – 6:00 PM at the Dagon Funeral Home, 38 Church St., Hornell, NY.  A Memorial Service will be held at the conclusion of calling hours at 6:00 PM with Deacon Robert McCormick officiating.
Ed's family requests that in lieu of flowers, memorial contributions in his name be made to the Howard Volunteer Fire Department, 3622 County Route 70A, Avoca, NY  14809.  Memorial forms will be available at the Dagon Funeral Home.
To leave an online condolence or share a memory, visit www.dagonfuneralhome.com