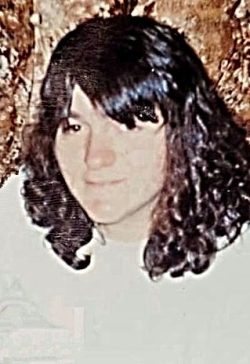 Betty Lou Haywood – 52 – of 60483 State Route 415, (The Caboose), Avoca, NY, died unexpectedly early Thursday morning (October 20, 2022) at her home.
Born in Vineland, NJ on March 18, 1970, she was the daughter of William & Betty (Gandy) Haywood.
Betty grew up in Millville, NJ and attended Millville High School.  She later graduated from Arthur P. Shalick High School in Pittsgrove, NJ.  She resided in Vineland, NJ for about six years before moving to the Avoca area 2 weeks ago.
An avid sports fan, Betty enjoyed rooting for the Dallas Cowboys (NFL); the San Francisco Giants (MLB) and the Detroit Red Wings (NHL).  She also loved crafts, especially creating beautiful "Latch Hook" designs which she gave to family & friends.  Betty was an avid reader, owning many romance novels over the past several years.
Despite dealing with several health issues and disabilities, Betty always seemed to have a smile on her face and a bright outlook on life.  She will be sadly missed by everyone that had the pleasure of knowing her.
She was preceded in death by her father, William Haywood, Sr.
Surviving are her fiancé, Bob Maslinski of Avoca; her daughter, Amber (Mark) Woods of Essex Junction, VT; her mother, Betty Haywood of Millville, NJ; 2 brothers, Alfred "Al" (Theresa Rodgers) Gandy of Millville, NJ and William Haywood, Jr. of Port Norris, NJ; 3 grandchildren, Kaylee & Madelyn Woods and Scarlett DePalma-Stroud; 2 step-children from a previous marriage, Bob DePalma & Ashley DePalma; several nieces & nephews.
At Betty's request there will be no calling hours.  Private services will be held at the convenience of the family.
Funeral arrangements are in care of the Dagon Funeral Home, 38 Church St., Hornell, NY.
Betty's family request that in lieu of flowers, memorial contributions in her name be made the Lupus Foundation of America.
To leave an online condolence or share a memory, visit www.dagonfuneralhome.com