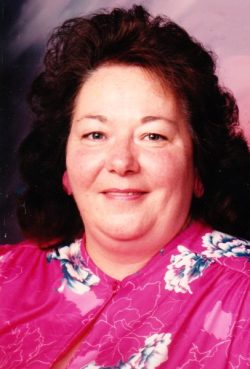 Dorothy A. "Dotty" Argay – (80) – of 14 Elm St., Canisteo, NY died Thursday evening (October 13, 2022) at St. James Hospital, following an extended illness.  She was a loving wife, mother, grandmother, great-grandmother and friend to all.
Born in Brooklyn, NY on October 4, 1942, she was the daughter of Frank & Mildred (Murphy) Fogarty.
Dotty's early years were spent in Brooklyn, NY and her grade-school years in Levittown, NY.  She lived in Lake Ronkonma, NY during her teen-age years and was a graduate of Sachem High School in Lake Ronkonma.  While living in Lake Ronkonma, she was a communicant of St. Joseph's Church.
She resided in Hornell for about three years before moving to Canisteo nearly 50 years ago.  She treasured living in Canisteo and considered it her "Little Piece of Paradise."  For over 30 years, Dotty owned & operated Dot's Day Care in Canisteo.  She genuinely adored children and influenced the lives of countless children and parents.  She also influenced the lives of young girls while serving as a Girl Scout Leader.
Dotty was a communicant of St. Joachim's Church of Canisteo where she taught Religious Education and served on the parish council.  She was also a member of the St. Joachim Church Altar & Rosary Society and a member of the "cleaning crew."
She had been a member of the Canisteo American Legion Auxiliary for 30 plus years where she served as an officer.  She was an avid reader and loved working in her flower garden.  She also enjoyed spending Friday evenings playing "Michigan Rummy" with her Friday Night Ladies Card Club.
Among all things, Dotty cherished the time that she spent with her husband & children camping, as well as spending time with her grandchildren and great-grandchildren which brought her great joy & happiness.
She was married on December 9, 1972 to William S. "Bill" Argay who died May 22, 2018.   She was also preceded in death by her sister, Denise Fogarty; brother-in-law, Wayne Powers and her beloved canine companion, "Shotz."
Surviving are her five children: Dianne (John) Heckel of Canisteo, Maureen Cone of Daytona Beach, FL, Sharon (Paul) Pacholski of Ocala, FL, Christopher (Rosanna) Argay of Canisteo and Jennifer (Rob) Larkin of Garnerville, NY; 12 grandchildren, Willie Rideout and girlfriend Nicole Foster, Kristen (Ed) LaFleur, Jonathon (Melanie) Crider,  Samantha (Pete) Lehman, Jeremy Crider, Michael Heckel and girlfriend Brittany Guie, T.J. (Cianna) Rideout, Lizzy Loop, Caden Argay,  Brianna Larkin, Robert Larkin, & Alyvia Argay; 10 great-grandchildren, Eddie LaFleur, Evan Rideout , Carter Lehman, Kendall LaFleur, Jayke Crider , Jocelyn Rideout , Lucas Lehman, Morgan Lehman, Grayson Rideout, and Xavier Rideout; 3 sisters, Ellen Powers of Hornell, Maureen (Ron) Palmer of Canisteo and Fran (Dana) Lemme of Mt. Dora FL; 1 brother, Frank (Cindy) Fogarty of Sorrento, FL; several nieces & nephews.
The family of Dorothy A. "Dotty" Argay will receive friends on Saturday from 12:00 Noon  –  2:00 PM at the Dagon Funeral Home, 38 Church St., Hornell, NY.  A Memorial Service will be held at the conclusion of calling hours at 2:00 PM with Rev. Norma Roberts officiating.  Final interment will be in Hillside Cemetery, Canisteo, NY.  Family & friends are also invited to attend a "Celebration of Life" to be held at the Canisteo Fire Hall (4:00 PM  –  6:00 PM) following the graveside service.
Dotty's family request that in lieu of flowers, memorial contributions in her name be made to the Bath VA Hospital, Hospice Unit, 76 Veterans Ave., Bath, NY 14810.  Memorial forms will be available at the Dagon Funeral Home.
To leave an online condolence or share a memory, visit www.dagonfuneralhome.com