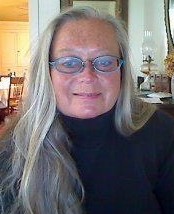 Patricia L. "Pati" Piper – 74 – of 947 East Avenue, Rochester, NY 14607, formerly of Hornell, NY, died Friday evening (October 28, 2022) at St. John's Nursing Facility in Rochester, NY following a long illness.
Born in Wilkes-Barre, PA on April 22, 1948, she was the daughter of Dr. Donald & Dr. Patricia (Judge) Lewis.
Pati grew up in Forty Fort, PA and was a graduate of  Forty Fort High School (class of 1966). She earned her Bachelor's Degree in Music from King's College in Wilkes-Barre and later earned her Master's Degree from the Eastman School of Music in Rochester.
For 35 years, Pati was employed as a music teacher at the Hornell High School and served as director of the HHS Musicals. She was an extremely popular teacher who was loved and respected by the students and faculty alike. In 1995, she (along with her husband, Steve) was honored by having the HHS yearbook dedicated to her. She retired in 2007.
Having a deep love of music, Pati played several musical instruments and was known for her beautiful singing voice. She cherished the 48 summers that she and Steve spent at their summer home at The Chautauqua Institution on beautiful Chautauqua Lake, NY where she served as a vocalist in the Chautauqua Choir.
In addition to her parents, Pati was preceded in death by her sister, Marie Lewis and her brother-in-law, Tim Houlihan.
She was married on August 16, 1974 to Stephen "Steve" Piper who survives.  Also surviving are 3 sisters, Cynthia Larsen of Princeton, NJ, Jessica Houlihan of Princeton, NJ, Susan (Steve) Berthel of Brookfield, IL, and her brother Don (Catherine) Lewis of Santa Barbara CA.
Pati's request was to "keep the obituary brief" and to not have public calling hours.  Private services will be at the convenience of the family.
Funeral arrangements are in care of the Dagon Funeral Home, 38 Church St., Hornell, NY.
Pati's family request that in lieu of flowers, memorial contributions in her name be made to the Westfield Stray Cat Rescue, 59 E.Main St., Westfield, NY 14787.