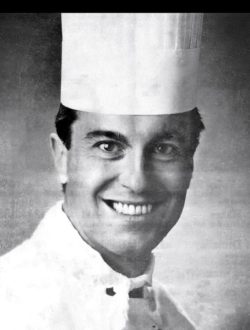 Paul Bernard Farrell, 67, of 2354 County Route 54, Hornell, NY (Town of Fremont) died Monday afternoon, January 9, 2023, at his home.
Born in Buffalo, NY on June 28, 1955, he was the son of James and Mary Agnes (Dolan) Farrell.
Paul grew up in Grand Island, NY and graduated in 1974 from Grand Island High School.  Having a deep love for cooking and the culinary arts, Paul earned a degree in Food Service Management from Erie County Community College.  He completed his internships at the Culinary Institute in Hyde Park, NY and at Windows on the World at World Trade Center in New York City.  Paul began his career as a Sous Chef at the Buffalo Launch Club on Grand Island. From there he continued to pursue his culinary career in the Dallas Ft. Worth area in the food service industry.  He and his wife, Elaine, also owned and operated a catering business, Farrells' Foodworks, in that area for over 20 years.  In 2004 Paul and his family moved to Bentonville, AR where he worked as the Corporate Chef for Club Marketing Services.
Paul enjoyed singing, dancing, and music, especially Jimmy Buffet.  He had a terrific smile and a laugh that was contagious.
In addition to his parents, he was preceded in death by his sister, Mary Margaret Gilbert.
Surviving are two daughters, Alanna (Kade) Woodell of Rogers, AR and Elise (Kyle) McCarthy of Tokyo, Japan; his former wife, Elaine Scherb Farrell of Bentonville, AR; his special friend, Catherine Moore; two sisters, Eileen Farrell Kelchlin of West Seneca, NY and Patricia Farrell Blakey of Ellenton, FL; two brothers, James (Luisa) Farrell of Huntersville, NC and Peter Farrell of Destin, FL; one granddaughter, Jane Woodell, and two twin grandsons "on the way;" four nieces, Mireia Saad, Amanda Bible, Samantha Zenicki, and Paige Farrell; three nephews, Todd Tanner, Peter Farrell Jr., and Matthew Blakey.
At Paul's request there will be no calling hours. Private services will be held at the convenience of the family
Funeral arrangements are in care of the Dagon Funeral Home, 38 Church St., Hornell, NY.
If desired, memorial contributions in Paul's name may be made to: Samaritan Church, 1211 W.Hudson Rd., Rogers, AR 72756.