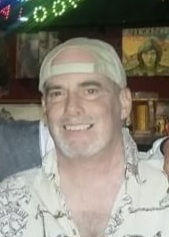 Hornell, New York
William J. "Will" Livingston – 67 – AKA "Wilbur" of Palm Beach Gardens, FL, formerly of Hornell, passed away on Monday, March 6, 2023 at Palm Beach Gardens Medical Center, following a brief illness.
Born in Hornell on June 19, 1955, he was the son of William "Bill" & Lucy Ellen (Dagon) Livingston.
Will grew up in Hornell with his three brothers and one sister. He graduated from Hornell High School (class of 1973). Following his high school graduation, he became a plumber's "apprentice" with a local plumbing company.
Moving to Palm Beach Gardens, FL in the early 1980s, Will continued his plumbing career working mostly on construction of many new high-rise apartments, condominiums and office buildings.
Will was an avid sports fan & his knowledge of all sports trivia was impressive. His favorite teams were the New York Yankees (MLB) and the Miami Dolphins (NFL). He also enjoyed playing the guitar and spoiling his cats, having raised several over his lifetime.
He was preceded in death by his parents, Bill & Lucy Ellen Livingston; and his brother, Steve Livingston.
Surviving are his sister, Joanie (Dave) Shabala of Olean, 2 brothers, Jim Livingston of Penfield, NY and Joe Livingston of Hornell; 2 nieces, Kate (Bryan) Lochner of Rochester and Sydney Livingston of Tampa, FL; 1 nephew, Tim (Rebecca Matt) Prior of Hornell; along with many cousins.
The family of William J. "Will" Livingston will receive friends on Saturday, April 1st, 2023 from 11:00 AM until 1:00 PM at the Dagon Funeral Home, 38 Church St., Hornell, NY. A Memorial Service will be held at the conclusion of calling hours at 1:00 PM with Deacon Robert McCormick officiating. Final interment will be in St. Mary's Cemetery at the convenience of the family.
Will's family request that in lieu of flowers, memorial contributions in his name be made to the Hornell Humane Society, 7649 Industrial Park Road, Hornell, NY 14843. Memorial forms will be available at the Dagon Funeral Home.
To leave an online condolence or share a memory, visit www.dagonfuneralhome.com.