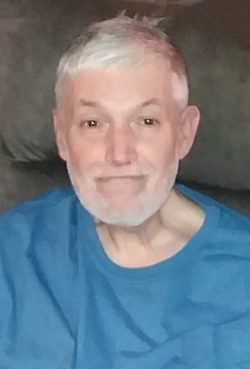 Hornell, New York
Russ A. Parlavecchio – 70 – of 62 Oak St., Hornell, died Wednesday evening (March 8, 2023) at St. James Hospital following a long illness.
Born in Hornell on March 11, 1952, he was the son of Samuel & Rose Mary (Mulley) Parlavecchio.
Russ grew up in Hornell and was a graduate of Hornell High School (class of 1970).  While in high school, he worked as a disc jockey at WHHO Radio in Hornell and was later employed at Gunlock Corporation in Wayland, NY.
He had a deep affection for animals and throughout the years owned and loved many dogs & cats (his canine & feline companions).  He enjoyed rooting for the Buffalo Bills and also operating his elaborate train set which occupied an entire room at this home.
Russ was preceded in death by his parents, Sam & Rose Parlavecchio.
Surviving are his sister, Mary (Eric Reed) Parlavecchio of Wayland; his brother, Sam Parlavecchio of Hornell; 1 niece, Lindsey Lajoie of Coopers Plains, NY; 1 nephew, Jason Woodworth of Adams, NY; 6 great-nephews, Nicholas Woodworth, Zander Woodworth, Caiden Frasier, Jaylen King, Elijah King and Declan Brace.
At Russ's request there will be no calling hours.  A private graveside service will be held at the convenience of the family at St. Mary's Cemetery with Deacon Robert McCormick officiating.
Funeral arrangements are in care of the Dagon Funeral Home, 38 Church St., Hornell, NY.
Russ's family request that in lieu of flowers, memorial contributions in his name be made to the Hornell Humane Society, 7649 Industrial Park Road, Hornell, NY 14843.