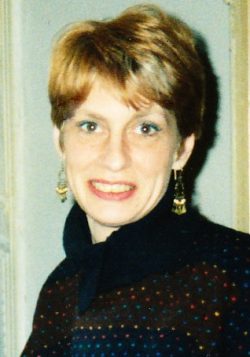 Alfred, New York
M. Kathleen "Kate" (Fréchette) Foshee – 74 – of West University St., Alfred, NY, died Tuesday evening (June 6, 2023) at Maple City Rehab & Nursing Facility in Hornell. She had been in poor health for several years, especially since the loss of her beloved husband, Bill in 2018. In spite of having met later in life, Kate & Bill shared 33 years of a wonderful marriage.
Born in North Hornell on February 17, 1949, she was the daughter of Van Derck & Sarah (Houghton) Fréchette in the old Bethesda Community Hospital.
Kate was raised in Alfred, graduating from Alfred-Almond Central School in 1968. After being trained as a Nurse's Aide at Bergen Mercy Hospital in Omaha, NE, she returned to work in that capacity at Jones Memorial Hospital in Wellsville, NY. When the Flood of 1972 ripped away a whole wing of Jones Memorial Hospital and her job along with it, Kate made the decision to return to Alfred to pursue a degree in nursing at Alfred University and graduated RN/BSN in 1974 with honors. What followed was 40+ years of caring, skillful, compassionate care for thousands, or maybe hundreds of thousands of people and their family & friends. Clara Barton would have been proud of her!!
She was preceded in death by her parents, Van Derck & Sarah Fréchette; and her husband, Bill Foshee.
Surviving are three older brothers, William (Ginny) Fréchette, Derck (Janis) Fréchette and Christopher (Wyn) Fréchette; her younger sister, Judith "Jude" Fréchette; as well as several nieces, nephews, great-nieces & great-nephews.
At Kate's request there will be no calling hours or services at this time. Funeral arrangements are in care of the Dagon Funeral Home, 38 Church St., Hornell, NY.
Kate had a love of horses, squirrels, cats, dogs and enjoyed watching animal documentaries on TV, so it would be appropriate donate in her memory to the SPCA of Allegany County or to your favorite PBS Station.
To leave an online condolence or share a memory, visit www.dagonfuneralhome.com