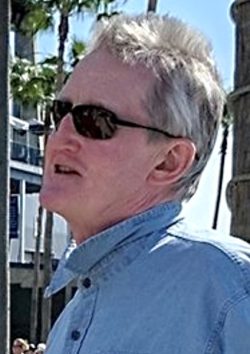 Hornell, New York
Steven Paul "Steve" Drone, also affectionately known as "Deacon" – 73 – passed away unexpectedly on June 8, 2023 at his home in DeBary, Florida.
He was born in Salamanca on November 25, 1949, the son of John and Gladys (Oakes) Drone.
Steve began his life in Salamanca for five years, before his family relocated to Hornell in 1955. In his younger years, he loved living in Hornell's Armory Place neighborhood, where he developed many life-long friendships. His memorable childhood and young adulthood on Armory Place were cherished by Steve and his friends.
He was a graduate of Hornell Senior High School (class of 1967) and later attended Alfred Agricultural and Technical College (now SUNY Alfred State).
Steve was drafted into the U.S. Army on May 25, 1970. He began his tours of duty with the rank of Private. Steve participated in several crucial battles during the Vietnam War from December 1, 1970 – May 31, 1971. He earned several merits and awards, including The Bronze Star Medal and The Army Commendation Medal. Concluding his military career with the rank of U.S. Army Corporal, Steve was honorably discharged on May 1, 1976.
Following his honorable discharge, Steve was employed at the Bath VA. He was a communicant of St. Ann's Church and enjoyed visiting with friends at the American Legion, where he was a member. Steve retired from the Bath VA in 2010. Upon his retirement, he relocated to Orlando, FL.
Steve loved living in the Orlando area, where he cared for his beloved dog Baby Girl. He enjoyed watching and attending sporting events. Steve was an avid fan of the New York Yankees, Los Angeles Dodgers, the Boston Celtics, the Buffalo Bills, Cleveland Browns, Muhammad Ali, and several golfers, including Lee Trevino.
Possessing a deep love of music, Steve was a devoted fan of Bob Dylan and many bands and artists from the 1960s – 1970s.
Steve valued his friends and family above all else. The Drone family is especially grateful for the friendship Steve had with Ed Smith, with whom he kept in weekly contact. Robert "Bobby" Eveland, Lewis "Louie" Lecceardone, and many others remained loyal friends throughout his lifetime.
He was preceded in death by his father, John Drone Sr.; his mother, Gladys Drone; his oldest brother John F. Drone Jr.; along with several extended family members.
He is survived by his older brother, Robert (Doris Pietrzak) Drone; his younger brother Mark (Helen Ratliff) Drone; and his sisters, Catherine (Bruce McLeod) Rohan, Cora Lynn New, and Lorie Downey. Steve is also survived by his maternal aunt, Mary Lou (Oakes) LaRuche and several nieces, nephews, and cousins.
Steve will be greatly missed by his family and friends.
A Memorial Service with Military Honors will be held at the Bath National Cemetery at a date & time to be announced.
Funeral arrangements are being coordinated by Dagon Funeral Home, 38 Church St., Hornell, NY.
To leave an online condolence or share a memory, visit www.dagonfuneralhome.com.