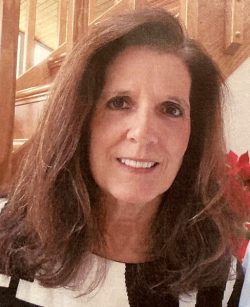 Susan S. Lockwood (68) of Heather Heights, North Hornell, passed away May 19, 2023 at St. James Hospital, following a courageous 5 year battle with stage IV brain cancer, surrounded by her loving family.
A "Celebration of Life" will be held on Friday, July 21, 2023 from 3:00 PM until 6:00 PM at The Main Place, 251 Main St., Hornell, NY.
Please join her husband, Ron; along with their children, Jason (Meredith) Lockwood, Jaimee (Darcy Macdougald) Lockwood & Justine Lockwood; her parents, Fred & Jeanne Schwartz; and her sister, Chris (Larry) Drumm to this informal event where stories and memories of Susan's incredible life will be shared.