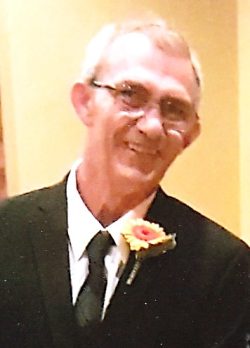 North Hornell, New York
Carl Richard Dickman – 63 – of Rural Avenue, North Hornell, died Wednesday morning (July 26, 2023) surrounded by his loving family after a 4 year battle with Leukemia.
Born in Buffalo, NY on October 25, 1959, he was the son of the late Leon & Marie (Gleason) Dickman.
Carl grew up in Buffalo until his teenage years when he and his family moved to Short Tract where he attended Fillmore Central School and graduated with the class of 1977.
After his graduation, Carl moved to the Hornell area and began working for Crowley Foods in Arkport, NY. He was employed for a brief time by the Evening Tribune but returned to Crowley's and was a dedicated employee for 33 years before his retirement. Carl also worked as a "floor-man" at the Hornell Lowe's for several years.
Carl was affectionately known as a jack-of-all-trades and could fix and build almost anything. As a teenager, he spent years helping his dad build their house in Short Tract which instilled in him a work ethic and interest in carpentry, plumbing, and electrical work. Carl was generous and kind and would gladly help a friend and neighbor whenever someone was in need. He was a nature lover and enjoyed tending his garden and was an excellent cook who especially loved preparing & grilling delicious meats. He also enjoyed rooting for the Buffalo Bills.
On September 2, 1988, Carl married the former Mary Christine Palmesano who survives. In addition to his wife, Carl is survived by his stepson, David (Laura) Giles of Alfred Station; two step-grandsons, Conner & Ethan Giles of Arkport; two brothers, Leon Joseph Dickman of Hammondsport & Robert James (Anita) Dickman of Zephyr Hills, FL; one sister, Sharon (Jack) Lawless of Zephyr Hills, FL; many nieces, nephews, & cousins.
The family of Carl Richard Dickman will receive friends on Tuesday from 3:00 PM to 7:00 PM at the Dagon Funeral Home, 38 Church St., Hornell, NY where a memorial service will be held at the conclusion of calling hours at 7:00 PM with Deacon Robert McCormick officiating. Final interment will be in Short Tract Cemetery.
Carl's family requests that, in lieu of flowers, memorial contributions in his name be made to the Leukemia & Lymphoma Society – Donor Services, PO Box 22324, New York, NY 10087 or by visiting https://givenow.lls.org.  Another way to honor Carl's memory is to become a blood donor and help save a life.
To leave an online condolence or share a memory, please visit www.dagonfuneralhome.com or www.facebook.com/dagonfuneralhome.