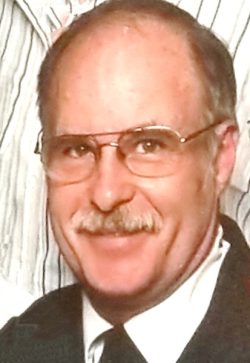 Hornell, New York
Christopher A. Woolgar – 68 – of 50 Center St., Hornell, died Saturday evening (July 29, 2023) at the Maple City Rehab & Nursing Facility (Hornell Gardens), following a long illness.
Born in North Tonawanda, NY on May 21, 1955, he was the son of Paul & Carol (Woodworth) Woolgar.
A resident of the Hornell area for most of his life, Chris was a graduate of Hornell High School (class of 1973). At the age of 11, he began a shoe-shining business and was very successful. During his younger years and into his teenage years, Christopher apprenticed his window washing skills from Anthony "Tony" Cappell. Following graduation he worked for JC Penny's as a janitor. Following the death of Tony Cappell, Chris took over the window cleaning business, now known as Woolgar Widow Cleaning & Janitorial Service which he owned & operated until his death.
Chris loved to hunt & fish and looked forward to the hunting & fishing seasons to arrive. He was a cat lover and owned many cats throughout the years. Chris loved his hobby of salt water fish aquariums and loved hanging out with his family & friends. He also enjoyed fireworks and hosting firework parties. He would often set up private family fireworks on July 4th and other private events.
He was preceded in death by his wife, Theresa Smith Gulliver Woolgar (died 2017); his mother, N. Carol Woolgar (died 2007); his father, Paul W. Woolgar (died 2014); grandparents, Martin & Wilda Woodworth and William & Hilda Woolgar; his aunt, Joyce Weger; his uncle, Wayne Woodworth; his aunt, Joan Tucker-Kabel.
Surviving are his step-son, Larry Gulliver of Monterey, CA; 3 brothers, David (Claudia Hackett) Woolgar of Grand Prairie, TX, Richard Woolgar of Almond and Jaime Woolgar of North Hornell; 2 sisters, Faye (Thomas) Wickwire of Tacoma, WA and Laurel (Roy) Sanford of Almond; his uncle, Richard Woolgar of Orchard Park, NY; nephews, Thomas (Tonya) Turner of Hornell, Jason (Angela) Turner of Hornell, Sean (Jenalee) Turner of Howard, James (Tammy) Woolgar of Corning and Andrew (Jahara) Woolgar of Deltona, FL, Bobby (Amber) Wickwire of Graham, WA; his nieces, Pam (Eric) Gregory of Plattsburg, NY and Shannon (Michael Houston) Wickwire of Steilacoom, WA; along with numerous great nieces & great nephews — too many to mention.
The family of Christopher A. "Chris" Woolgar will receive friends on Saturday, August 5, 2023 from 1:00 PM until 2:00 PM at the Dagon Funeral Home, 38 Church St., Hornell, NY. A Funeral Service will be held at the conclusion of calling hours at 2:00 PM with Pastor Scott Dumond officiating. Burial will be in Hillside Cemetery, Canisteo, NY. A reception will follow at the AMVETS Club on the Broadway Mall.
Chris' family request that in lieu of flowers, memorial contributions in his name be made to the Hornell Humane Society, 7649 Industrial Park Road, Hornell, NY 14843. Memorial forms will be available at the Dagon Funeral Home.
To leave an online condolence or share a memory, visit www.dagonfuneralhome.com.