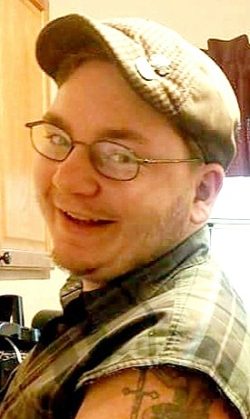 Arkport, New York
Ted E. Miller, Jr. – 34 – of State Route 961F, Arkport, died unexpectedly on Thursday (September 21, 2023).
Born in Springville, NY on March 29, 1989, he was the son of Ted Miller and Kathy (Robbins) Miller.
Ted grew up in Springville and was a graduate of Springville Griffith Institution (Springville GI High School).
He was employed for several years at Main Street Pizzeria in Springville, primarily as a delivery driver. He later worked for a time in the shipping department of Winsmith Company in Springville.
He resided in Colorado for several years and had been employed as a "Cattle Boss" at Shadow Ranch, raising Angus Beef. He has resided in the Arkport area for the past 6 months and was employed in the maintenance department at HP Hood Dairy (formerly Crowley's Dairy).
A true outdoorsman, Ted enjoyed hunting, fishing, camping and hiking. In his younger years, he was a member of the Springville Field & Stream Club and a member of the Springville Moose Club.
He was married on September 21, 2019 to the former Jessica Glover who survives. Also surviving are his step-daughter, Jaidynn Glover of Arkport; his mother, Kathy Miller of Lakeland, FL; his sister, Jaime Farner (Nick Farner) of Collins, NY; his brother, Brandon Holmes (Aislinn Lewis-Holmes) of Montross, VA; along with other extended family.
At Ted's request there will be no calling hours. A "Celebration of Life" will be held at a future date to be announced.
Funeral arrangements are in care of the Dagon Funeral Home, 38 Church St., Hornell, NY.
Ted's family request that in lieu of flowers, memorial contributions in his name be made to the Springville Field and Stream Club.
To leave an online condolence or share a memory, visit www.dagonfuneralhome.com