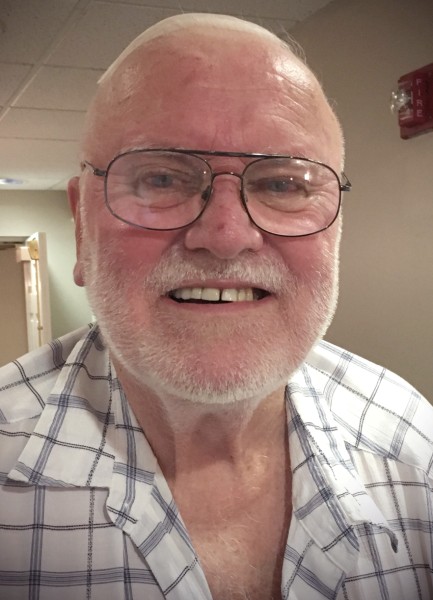 John M. Graves died July 25, 2021 at the Bath VA Medical Center Hospice, following a stroke several weeks earlier and after battling with dementia and mobility problems for over 5 years. John was born in Oneonta, NY on August 25, 1944, he grew up in Oneonta and was a 1963 graduate of Oneonta High School. Following high school, he worked several small jobs and stayed involved with his local Boy Scout Troop. He loved hunting and trapping and being outdoors. In 1965 he was drafted into the U.S. Army, where he trained to be a Radio Operator and as a Special Forces "Green Beret" Ranger. He proudly served his country for two years during the VietNam era. Following his honorable discharge from the US Army in 1967, John enrolled in the Wanakena Ranger School, in Wanakena, NY, graduating in 1969.
John drove out west after graduation to work as a Surveyor in Washington's Olympic Range, also driving the Alaskan Highway stopping to fight forest fires in British Columbia and working in a factory in Fairbanks. One of his proudest moments was summiting Mt. Rainier with Mike Banner in 1970 in his Coonskin Cap. He was offered a job by phone while still out west as a Forest Ranger back in NYS in 1970 and came back East to begin a career with NYS as a Forest Ranger.
John was a NYS Forest Ranger for 7 years, even donning the Smokey the Bear costume with fellow Ranger Peter Rossi educating school children about the importance of Fire Safety. John accepted a position 7/7/1977 as NYS EnCon officer and then completed his NYS  Environmental Conservation Officer Academy in Albany, NY graduating in Dec 1977. That is also the year he joined the U.S. Army Reserves. John continued his service with the US Army Reserves from June 10, 1977 through June 7, 1990, even after a para jump accident in Germany during a Reserves Training Mission in 1984 that left him with a broken back and many other serious injuries.
He proudly served as the Region #4 NYS EnCon Officer in Schoharie & Montgomery Counties until retiring in 2007 after 37 years of total service to NYS. During this service he took as many special details that he could, in particular he loved the Salmon River Fishing detail every year as well as the NYS Fair Educational Detail. In 2001, John also joined the cleanup and rescue efforts following the 9/11 terrorist attacks in NYC.
John was many things including an amateur Numestician, antique trap collector, and a true "outdoorsman" who loved nature and thoroughly enjoyed working his land, logging and later archery and fishing, always donning either lumberjack plaid or hawaiian shirts. He would walk the woods at night with his kids when they were young and call the owls with his special call and they would fly in closer to have a chat. When he was younger he competed in the General Clinton Canoe Regatta every year, just loving the competition and being out on the water racing the canoe with his different partners over the years. He also enjoyed his membership in the Wanakena Ranger School Alumni Association. He was so proud of Ranger school and took a nearly annual trip during their reunion weekend with the kids along as often as possible to camp by the seedling house, canoe, swim, hike to the Big Pine or Fire Tower, watch the stars, and sit around the campfire and tell stories of years ago.
Around 2015 he started having more significant issues with his mobility and after a year of trying, his daughter convinced him to come to North Carolina to spend the winter with her and her kids so he didn't have to shovel the snow. He made it down in Dec. 2016 and then just became part of the family. He lived with Shannon and Ben in NC and then in Rush, NY when they moved back north to be closer to family and to make sure John had the VA care he needed for his medical concerns and advancing dementia. He loved watching the grandkids play and showing them nature documentaries and every old Western movie he could find.  They also learned all about Andy Griffith, M.A.S.H., Gomer Pyle, Hogan's Heroes, and Blue Bloods. They loved his stories of the past and all his adventures and they miss having him guard the living room and helping him get his root beer floats at night.
Surviving are his daughter, Shannon (Ben) Ronnenberg of Rush, NY and 3 grandchildren, Heidi, Andre, and Allen Ronnenberg; daughter, Cheri F. Graves (Brooks Lastinger) of Spartanburg, SC; son, Skyler M. Graves of Seattle, WA; and daughter Savanah E. Graves of Bozeman, MT. He was predeceased by both parents, William E. Graves of Oneonta, NY and Mary E. (Buranosky) Graves of Renovo, PA. He is survived by 4 siblings: sister SueAnn Simonds of Oneonta, NY; sister Mary Catherine "Mamie" Gohde of Otego, NY; brother William "Bill" Graves of Oneonta, NY; and sister Ruth Stanley of Oneonta, NY. He is also survived by many beloved nieces and nephews and cousins and very special friends including Nicholas Plano of Harleysville, PA  and Gabrielle Plano of Middleburgh, NY.
Private services will be held by the family with final interment, by invitation, in the Bath National Cemetery with full Military Honors and brief remarks on August 25, 2021 at 2pm.
Funeral arrangements are in care of the Dagon Funeral Home, 38 Church St., Hornell, NY.
John's family request that in lieu of flowers, memorial contributions in his name be made to the Wanakena Ranger School Alumni Association at https://www.nysrsaa.org/
To leave an online condolence or share a memory, visit www.dagonfuneralhome.com