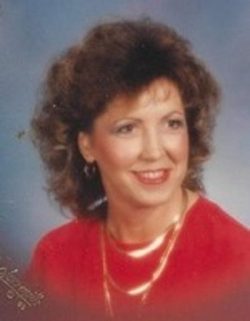 Hornell, New York
Virginia Romayne "Ginny" Pearson of Melrose Florida died on March 01, 2022 at Haven Hospice Care Center in Palatka Florida.
She was born in Canisteo on June 06, 1940 and was the daughter of Gladys Conrad Brown of Hornell.
Ginny moved to the Gainesville area in late 1969. She had been employed as a waitress in the restaurant industry, and also worked at the Lil Champs and Seven Eleven's.  Ginny had also been employed at K'Mart, Scotty's Lumber Company and the Rancher.
In 1985, Ginny began working for the City of Gainesville then GRU as a meter reader.  She later retired from the Gainesville Police Department after 20 years as a Police Service Technician.
Ginny was a loving and caring person.  She loved spending time with her family & friends and also enjoyed working in her yard and gardening.
She was preceded in death by her late husband Roy C. Pearson; her mother, Gladys Conrad Brown; her brothers, Richton Brown, James Brown, Theodore "Ted" Brown and Darrell Brown; her sisters, Sharon Perkins and Veronica Piano; her grandson, Scott Hurd; and cousin, Monica Arnold.
Surviving are her husband David K Bartram of Melrose; daughter Dixie Rose Hurd; grandsons Matt Hurd & Tom Hurd of Belmont NY; sisters, Kathleen L Updyke of Arkport, and Pat Benjamin of Oswego; sister-in-law, Norberta Brown of West Seneca; several nieces, nephews & cousins.
Ginny was a member of Woodlawn Baptist Church in Johnson Florida. A "Celebration of Life" will be held at her Church on April 02, 2022 at 11:00 AM. for family and friends.
A private graveside service will be held at St. Mary's Cemetery at the convenience of the family.
Funeral arrangements are in care of the Dagon Funeral Home, 38 Church St., Hornell, NY.
In lieu of flowers we welcome a donation in Ginny's name to St. Jude Children's Research Hospital, 501 St. Jude Place, Memphis, TN  38105.
To leave an online condolence or share a memory, visit www.dagonfuneralhome.com