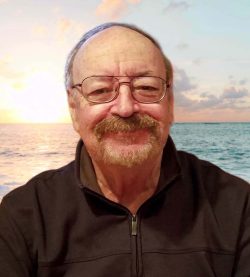 Donald Howard "Don" Spittler, a resident of Hornell for over fifty years, died at the age of 75 on Thursday, August 11 in East Aurora.
Born on November 24, 1946 in Springville, NY, Don was the son of the late Genevieve and Howard Spittler. 
Don was a 1964 graduate of Springville Griffith Institute High School, where he lettered in golf, football and basketball.  He continued his education at Indiana State University, earning a bachelor's degree in elementary education in 1968. 
From 1968 – 2006, he served as a teacher in the Hornell City School District.  During his tenure at the school, Don also served as the coach of the varsity swim team.  He was known as a motivational and strategic coach who helped build the program into a regional powerhouse.  Former students and swimmers would often comment on the impact he had on their lives.
Don had an adventurous spirit whether he was traveling cross-country on his motorcycle, deep sea fishing, scuba diving or pressing his luck at the casino.
He was a lifelong Buffalo Bills fan, an avid golfer and an entertaining storyteller.  Don especially enjoyed his summers at Chautauqua Lake and gatherings with family and friends over the Christmas holidays.  He usually arrived at the family home at the very last minute with his arms filled with unwrapped gifts.
Surviving are two brothers, Dr. Terry (Mary) Spittler of Geneva and William (Amy) Spittler of Norwich; three sisters, Jeaneen (the late Michael) Fitzpatrick of McKinney, TX, Margaret (Emmanuel) Spittler of Colden, and Dr. Holly Spittler of Bradford, PA; as well as by many nieces and nephews.
Don will be greatly missed by his family and friends, and will be remembered for his generosity, sense of humor and kindness.  The family would like to acknowledge and thank Don's special colleague, neighbor and friend, Marcia Santelli.
A memorial service will be held on September 24, 2022 at 12:00 PM at the Dagon Funeral Home, 38 Church St, Hornell, NY.  A "Celebration of Life" luncheon will follow at 1:00 PM at The Main Place, 251 Main Street in Hornell, NY. Burial will be held in Maplewood Cemetery in Springville, NY.
To leave an online condolence or share a memory, visit www.dagonfuneralhome.com